Pirates Facing Several Interesting Decisions This Week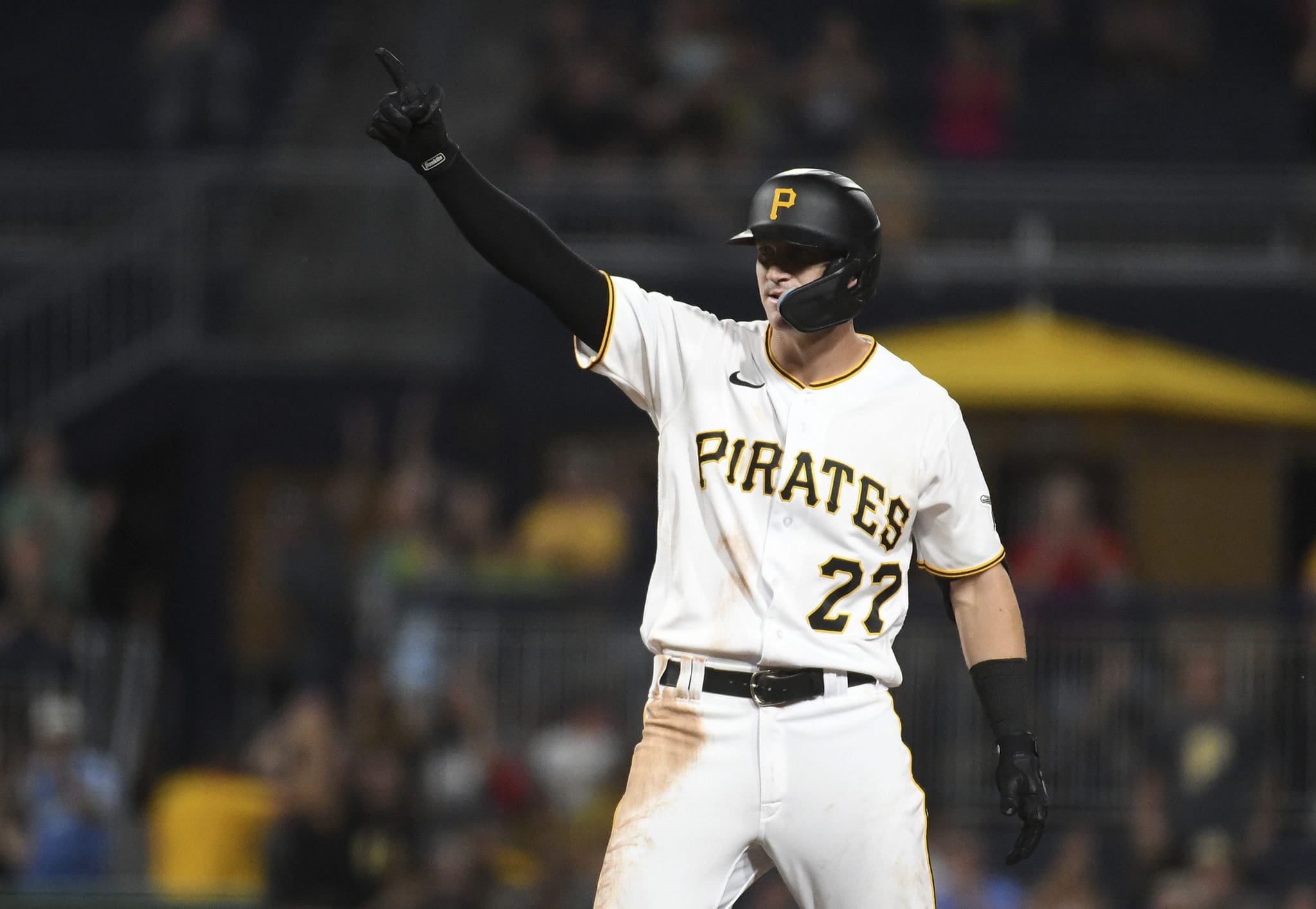 The Major League Baseball offseason is in full swing and for the Pittsburgh Pirates and the other 29 teams across the league, it is going to be a busy week.
There are two deadlines this week and both give the Pirates some interesting decisions to make.
The deadline to protect Rule-5 eligible players by adding them to the 40-man roster is set for Tuesday and the non-tender deadline is later in the week on Friday.
In regards to the former, there are a couple of easy calls on which prospects the Pirates will add to their 40-man roster.
Catcher Endy Rodriguez and right-handed pitcher Mike Burrows will both surely be protected by the Pirates. After that, it becomes a little bit more difficult.
Several prospects are eligible for the Rule 5 draft, but the Pirates won't be able to protect all of them.
First baseman Malcom Nunez was impressive after coming over from the St. Louis Cardinals in the Jose Quintana trade. If they leave the 21-year-old unprotected, they risk losing a key piece of the Quintana trade to another team.
Catcher Blake Sabol presents another interesting dilemma. Sabol worked his way all the way to Triple-A and performed well. He could catch the attention of another team looking to make a selection in the Rule 5.
Outside of Rodriguez and Burrows, these two players are seemingly the most likely to get added to the 40-man roster.
Among the other potential prospects who need to be added are right-handers Cody Bolton and Tahnaj Thomas, infielder Jared Triolo and Willie Stargell Slugger-of-the-Year Matt Gorksi.
Keep in mind, the Pirates have a full 40-man roster, so space will need to be cleared, however that may be, to add the prospects worth protecting to the roster.
Which leads us to the next deadline.
DRAFT KINGS SIGNUP BONUS
$50 FREE BET!


Get a $50 bet free when you sign up with DraftKings.
GET NOW
When it comes to non-tenders, typically the arbitration-eligible players are the most common due to pay raises.
The following players are arbitration-eligible for the Pirates this offseason — Miguel Andújar, JT Brubaker, Ji-Man Choi, Mitch Keller, Kevin Newman, Robert Stephenson and Duane Underwood Jr.
Brubaker, Keller and Choi will all be tendered contracts. It's hard to envision the Pirates non-tendering Andújar after picking him up late in season. After a resurgence of sorts at the plate for Newman, he has a better chance of getting tendered a contract as well, but more on that later.
That leaves the Pirates with Stephenson and Underwood as potential non-tender candidates. Stephenson was effective out of the bullpen for Pittsburgh after the Pirates picked him up on waivers. Underwood showed flashes, but was inconsistent.
Newman's case is an interesting one. Could he be non-tendered? Sure. He's projected to earn just shy of $3M and the middle infield for the Pirates is seemingly going to be locked up by Oneil Cruz and Rodolfo Castro with more options in play or on the way.
Keep Newman's name in mind in trade talks. Teams will be looking for infield defense help, and combined with his improved season at the plate, he could be a somewhat attractive trade option.
If the Pirates don't want to pay Newman what he will cost in arbitration, this is an avenue where the Bucs can get something for him rather than just cutting him loose for nothing.
Stay tuned this week in what should be action-packed from Ben Cherington and co.
Subscribe to Pittsburgh Baseball Now Plus here and not only get full Pirates' coverage but the Steelers and Penguins, too.