Pirates Announce Mlodzinski as Starter for Sunday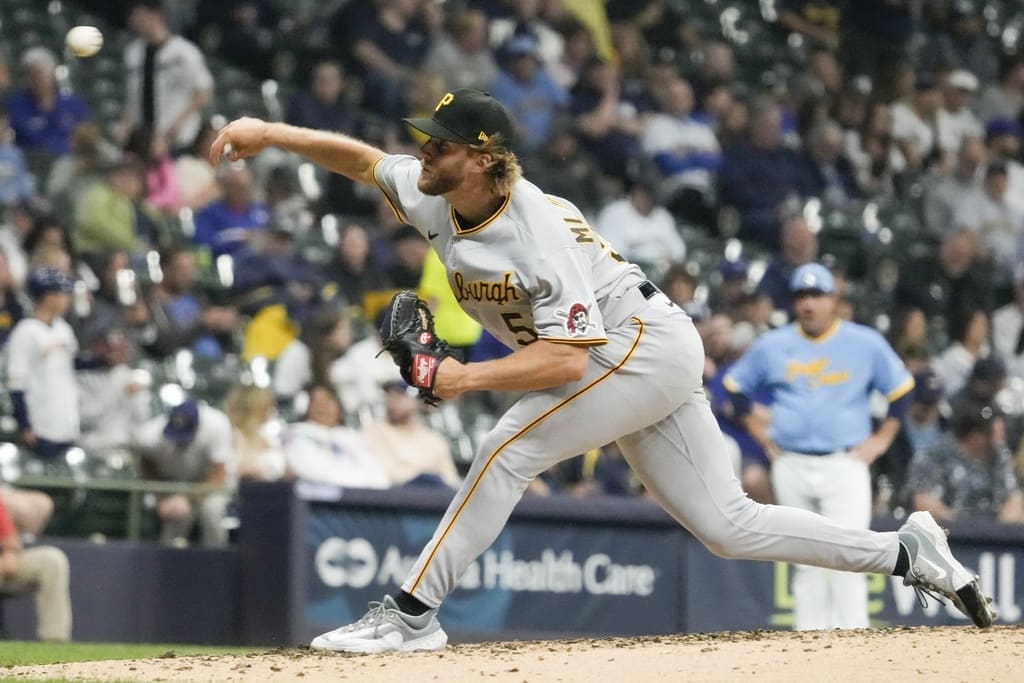 The Pittsburgh Pirates and Derek Shelton have announced that they will go with RHP Carmen Mlodzinski Sunday afternoon to make the start against the Arizona Diamondbacks.
This indeed, will be Mlodzinski's first career start in the major leagues.
Since coming to the majors on June 16, Mlodzinski has appeared in nine games and carries a 1-1 record, with an ERA of 2.61. The former 2020 pick, was also the first of that class for the Pirates to make it to the majors.
Mlodzinski was recently converted into a bullpen arm during this most recent off-season after having struggles as a starter coming up through the minor league system.
"I don't think it was a natural transition for him," said Shelton on July 1. "Even in spring training, I think he was fighting it a little bit just because it's different. But the more you see him pitch in relief, the more comfortable you're seeing him get."
It remains unclear how deep the Pirates are willing to let Mlodzinski go on Sunday, seeing he has two full innings once this season in the majors (June 30).
Either way you look at it, the Pirates will be looking for a strong outing from their bullpen on Sunday, as they look to salvage the series and avoid the sweep in the desert.