Pirates Sign Comp B Pick Zander Mueth; 19 of 21 Draft Picks in Fold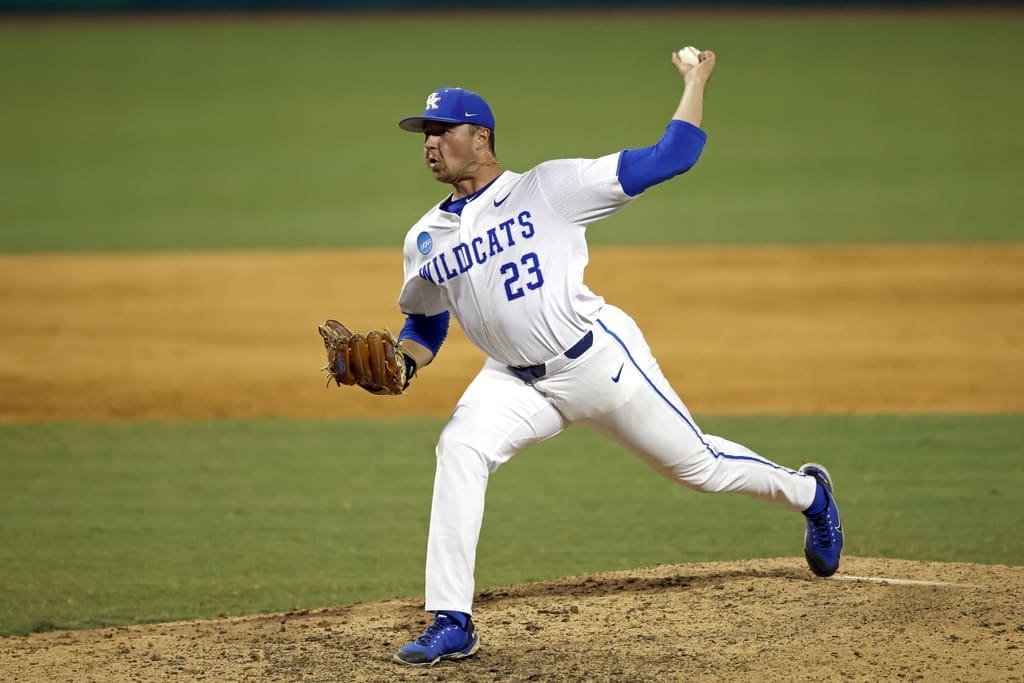 The Pittsburgh Pirates signed right-handed pitcher Zander Mueth, who they selected in the competitive balance round of MLB's amateur earlier this month.
The Pirates agreed to terms Thursday with Mueth. The 6-foot-6, 205-pounder played at Belleville East High in Illinois.
This spring, Mueth had a 3.38 ERA and 62 strikeouts in 37.1 innings for Belleville East. He played in the Perfect Game All-American Game last summer at Dodger Stadium in Los Angeles.
The Pirates also signed University of Kentucky left-hander Magdiel Ciotto (11th round), Arizona State right-hander Khristian Curtis (12th) and Florida SouthWestern State College right-hander Tyler Kennedy (19th) round.
The Pirates have signed 19 of their 21 draft picks.
On Wednesday, the Pirates signed Cal-Davis right-hander Danny Carrion (9th), Puerto Rico Baseball Academy catcher John Lopez (15th), Kent State catcher Justin Miknis (16th) and University of Nevada right-hander Peyton Stumbo (20th).