One Pirates Prospect Pushing For Late-Season Promotion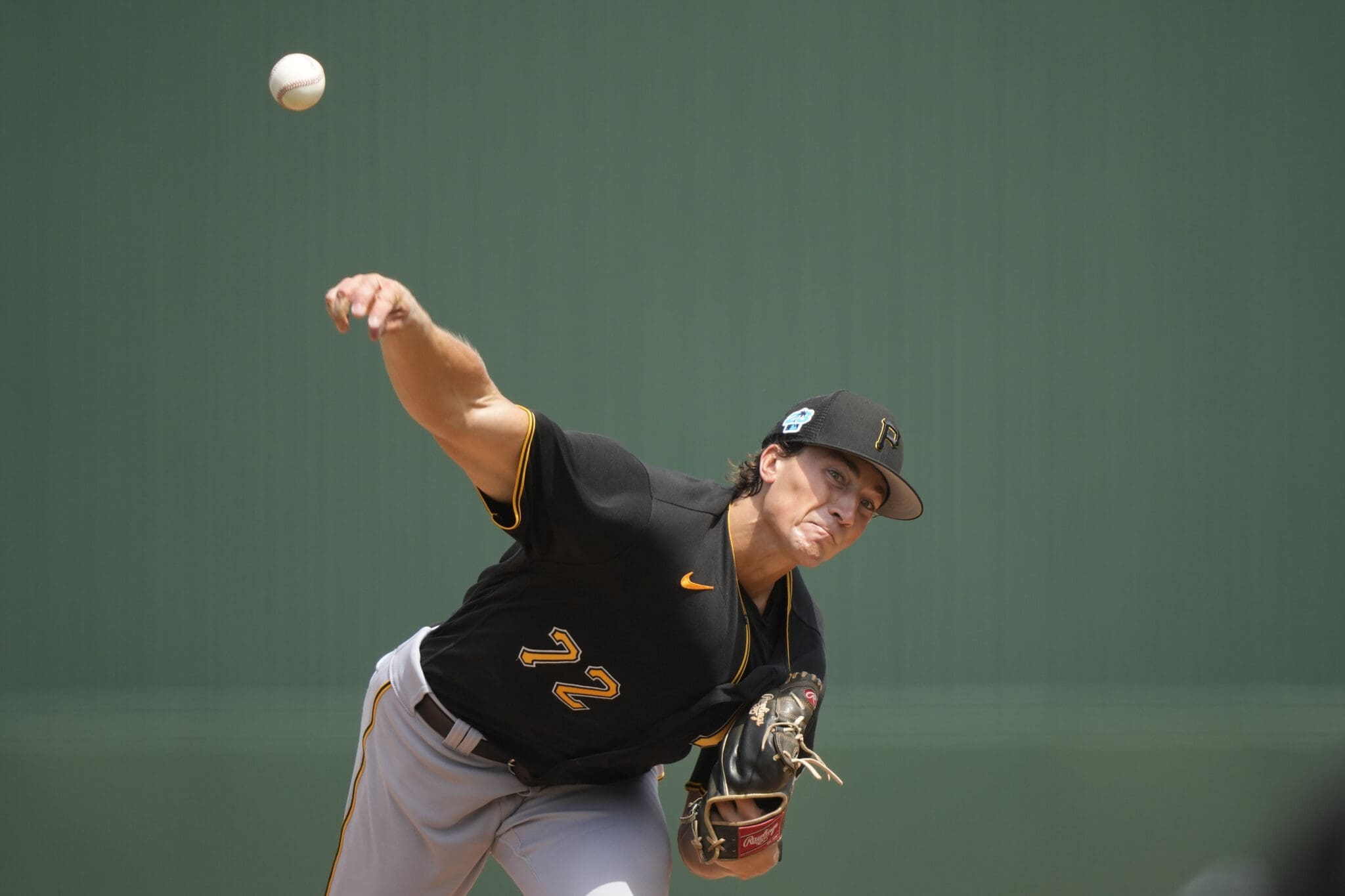 The Pittsburgh Pirates have seen a handful of prospects make their major league debuts this season and as a team, they have receive plenty of contributions from rookies.
As the season reaches its final stretch, there's one more Pirates' prospect who is pushing for a promotion for what would be his major league debut — right-handed pitcher Kyle Nicolas.
Nicolas joined the Pirates' organization in the 2021 offseason in the four-player trade that sent catcher Jacob Stallings to the Miami Marlins.
Since joining the Pirates, the 24-year-old has had a mixed bag of results, but a role change has enabled him to thrive.
For the majority of his career, including the beginning of this season, Nicolas has been used primarily as a starting pitcher.
Since being promoted to Triple-A Indianapolis, however, Nicolas has been utilized primarily in a relief role because of struggles this season as a starter.
He's seen much better results out of the bullpen.
In 16 appearances as a reliever in 2023, Nicolas has a 3.60 ERA (10er/25.0ip) with 39 strikeouts and has limited opposing batters to a .178 batting average against. He also converted his first save as a professional earlier in the month.
Since the start of August, Nicolas has been even better than those numbers indicate.
In his last 13 appearances since the calendar turned to August, Nicolas has allowed only four runs in 19.0 innings (1.89 ERA) and has surrendered eight hits.
Three of those four runs came in his first three appearances, and nine of Nicolas' last 10 appearances have been scoreless.
He capped of his current stretch of success with 1.2 innings of scoreless relief on Sunday afternoon and struck out four batters. In his last 19.0 innings, he's struck out a total of 27.
Since he's not currently on the Pirates' 40-man roster, a corresponding roster move would be needed to get him on it in addition to the 28-man active roster.
It's hard to make a case against Nicolas at this point, though. With the minor league season winding down, it's possible he pitches in a Pirates' uniform before the end of the season.
So far this season, the Pirates have already seen a number of their relievers make their big league debuts — Jose Hernandez, Carmen Mlodzinski, Cody Bolton, Colin Selby and Hunter Stratton. Nicolas is making a strong case to add his name to that list.
The regular season for the Indianapolis Indians concludes on Sept. 24.