Pirates All 40: Cal Mitchell Will Look To Build Off Debut Season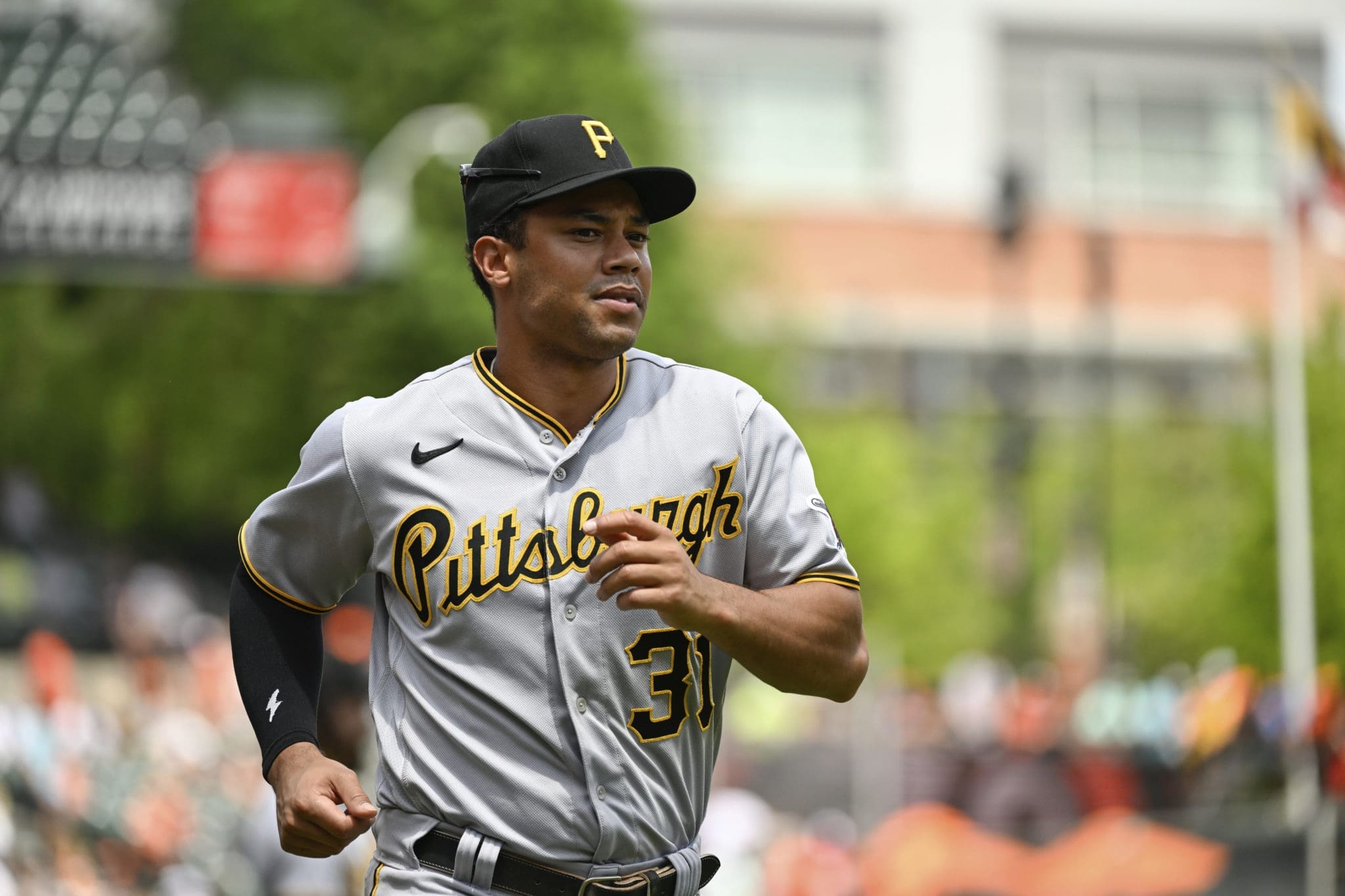 This is the one in a series of stories looking at members of the Pittsburgh Pirates' 40-man roster.
The 2022 season marked the major league debut for outfielder Cal Mitchell. The Pittsburgh Pirates called up Mitchell on May 24 and the 23-year-old played 69 games with the Bucs.
In those 69 games, Mitchell hit .226 with an OPS of .635. He recorded 11 doubles, five home runs and drove in 17 runs.
Mitchell possess a smooth swing from the left side of the plate and performed well with Triple-A Indianapolis last year, where he hit .339 in 63 games.
Defensively, Mitchell was stationed in right field, where he posted minus-four defensive runs saved.
The Pirates originally selected Mitchell in the second round of the 2017 draft out of Rancho Bernardo High School in San Diego.
Looking ahead to next season, Mitchell will try and crack an outfield mix that is becoming more and more crowded.
If Bryan Reynolds is held onto this offseason, he is certainly slated into one of the three outfield spots. Jack Suwinski in all likelihood  will be too.
Additionally, the Pirates still have Miguel Andújar, Ji-hwan Bae and the recently acquired Connor Joe who all figure to see playing time in the outfield with Pittsburgh.
With a crowded mix of outfield options, Mitchell beginning the year with Triple-A may be the most likely course of action for the Pirates.
With that being said, Mitchell could be one of the first players who is brought up to Pittsburgh.
While his first taste of the big leagues wasn't very impressive, Mitchell still brings some upside at the plate.
Every year he has been in the Pirates' minor league system, he has been above league-average with the bat when looking at OPS+, with his best mark coming last season in Triple-A (146).
Mitchell will get another shot in Pittsburgh at some point next season, and look for him to try and make the most of that opportunity when the time comes.