Perrotto: Roansy Contreras Needs Pulled From The Fire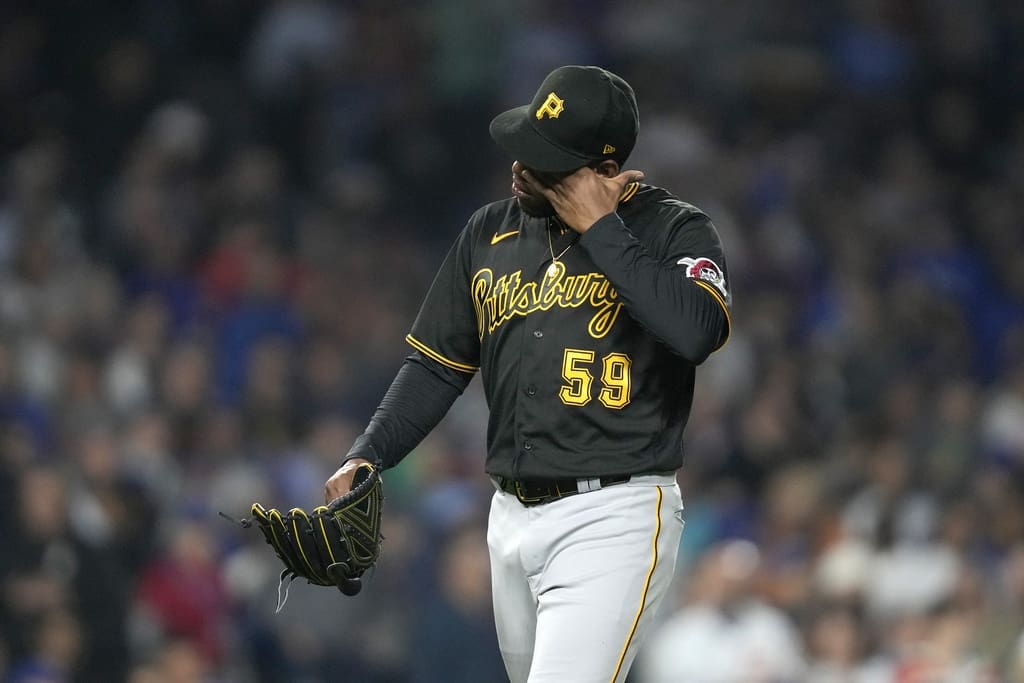 Roansy Contreras wants to return to the Pittsburgh Pirates' starting rotation eventually and that's a reasonable goal.
The 23-year-old right-hander has shown flashes of being an above-average big-league starter since making his debut during the last week of the 2021 season.
Heck, Contreras has shown this season at times that he could be a mainstay for the Pirates for years to come. He was brilliant on April 26 when he pitched six scoreless innings and allowed two hits in beating the Los Angeles Dodgers at PNC Park.
The problem is that Contreras hasn't won since then. He is 0-5 with a 9.30 ERA in his last eight games, six of which have been starts.
The Pirates have tried to get Contreras back on track by using him as a reliever and it seemed to work the first time. On May 28, Contreras pitched two scoreless innings in Seattle.
That prompted the Pirates to move Contreras back to the rotation. The move proved to be a disaster.
He was tagged for five runs in four innings on June 2 by the St. Louis Cardinals. Five days later, he failed to make it out of the first inning against the Oakland Athletics, getting charged with seven runs in 0.1 innings.
Things weren't any better when the Pirates tried using Contreras in relief on Wednesday. He was hammered for five runs in 1.1 innings while taking the loss against the Cubs in Chicago.
So, what can the Pirates do to get Contreras back on track?
Starting doesn't seem to be a viable option. Based on Wednesday's results, relieving also doesn't seem the answer.
Really, there is only one path if the Pirates fancy themselves as contenders this season. They need to send Contreras down to Triple-A Indianapolis.
Considering the overall weakness of the National League Central, the Pirates are set to be contenders all the way into September. It is not out of the realm of possibility that they could win their first division title since 1992.
Simply put, they can't be using the big leagues as a laboratory for struggling pitchers. The Pirates still might be rebuilding but they are at a different stage of the process now.
That's not to say the Pirates should give up on Contreras. He is still young and has the pedigree of a pitcher who was considered one of the top 100 prospects in baseball while in the minor leagues.
Some of Contreras' underlying statistics also suggest he has a little bit of tough luck.
Contreras wouldn't be the first pitcher who had to take a step back before taking two steps forward. While he certainly would be unhappy with a demotion, getting a chance to get back on track in a less pressurized environment could prove to be very helpful.
Contreras is certainly talented enough to be a significant part of the Pirates' future. At present, though neither he nor the Pirates are benefiting from his presence on the big-league roster.
He needs to be in Indianapolis putting the pieces back together.