Perrotto: Pirates Shouldn't Pass on Rare Commodity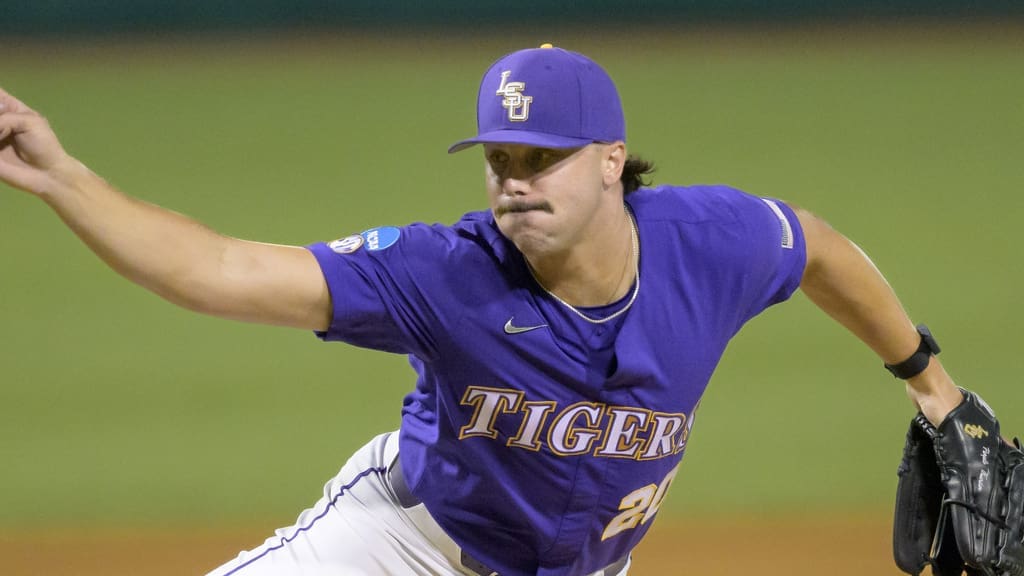 The Pittsburgh Pirates might select Dylan Crews with the first overall pick in Major League Baseball's amateur draft on Sunday night.
Or they might pick Paul Skenes. Perhaps they will take Wyatt Langford. They could also choose Max Clark.
Nobody knows for sure what name the Pirates will call when the draft begins at Lumen Field in Seattle.
I've been in contact with numerous baseball sources over the last 72 hours. No one seems to know exactly what the Pirates are thinking beyond the idea that they will likely select one of the four players mentioned above.
Depending on which mock draft you believe, the Pirates will take either Skenes or Crews, who helped lead LSU to the College World Series title last month, or Langford. Skenes is a pitcher and Crews plays center field.
Like Crews, Langford is also a college outfielder who shined this year in the SEC at the University of Florida. Clark, a prep outfielder from Franklin, Ind., is considered one of the fastest draft prospects in recent years.
Who are the Pirates going to take? I wish I could tell you, but I haven't been able to figure it out.
Usually, by the time the draft is just hours away, word of the No. 1 pick usually has leaked. The fact that the decision is still a mystery leads me to believe the Pirates still haven't made their decision and may not until just before they go on the clock.
A strong case can be made for all four players, and each could turn out to be a perennial All-Star.
The Pirates haven't asked for my advice on the matter, making it 36 straight years that I've been covering baseball in which I haven't been consulted. However, I'm always willing to offer free advice even if the Pirates don't want it.
So, here's my advice to the Pirates – take Skenes.
I fully realize pitchers are more prone to injury than position players. The Pirates have also had a mixed bag the three times they chose a pitcher first overall.
Kris Benson, selected in 1996, had a 70-75 record with a 4.42 ERA in his career. However, he certainly would have been better If he had not blown out his elbow during spring training in 2001 and got caught in a volatile marriage didn't help.
Bryan Bullington, the top pick in 2002, was a bit of a reach. He hit 100 mph with his fastball one time while pitching collegiately at Ball State and scouts became enamored with him.
Injuries and ineffectiveness limited Bullington to one major-league win. However, he had a good five-year in Nippon Professional Baseball in Japan, which was heartening to anyone who knew Bullington and appreciated what a great guy he was.
However, the Pirates got it right in 2011 when they chose Gerrit Cole – even if they traded him before he reached his full potential because of financial reasons. Cole has won 138 big-league games, been selected to five All-Star Games and signed the most lucrative contract ever for a free agent pitcher when he joined the New York Yankees on a nine-year, $324-million deal during the 2019-20 offseason.
Almost every talent evaluator I've spoken with who has watched Skenes pitch at LSU believes he can be as good or better than Cole. That's saying something.
No. 1 starting pitchers are one of the rarest commodities in baseball. A low-budget team like the Pirates would never be able to sign one as a free agent or acquire one in a trade.
The Pirates' best chance to have a true ace is to draft and develop one.
They have that opportunity on Sunday night. They would be wise to take advantage.