Perrotto: Pirates-Andrew McCutchen Reunion Makes Sense — And Doesn't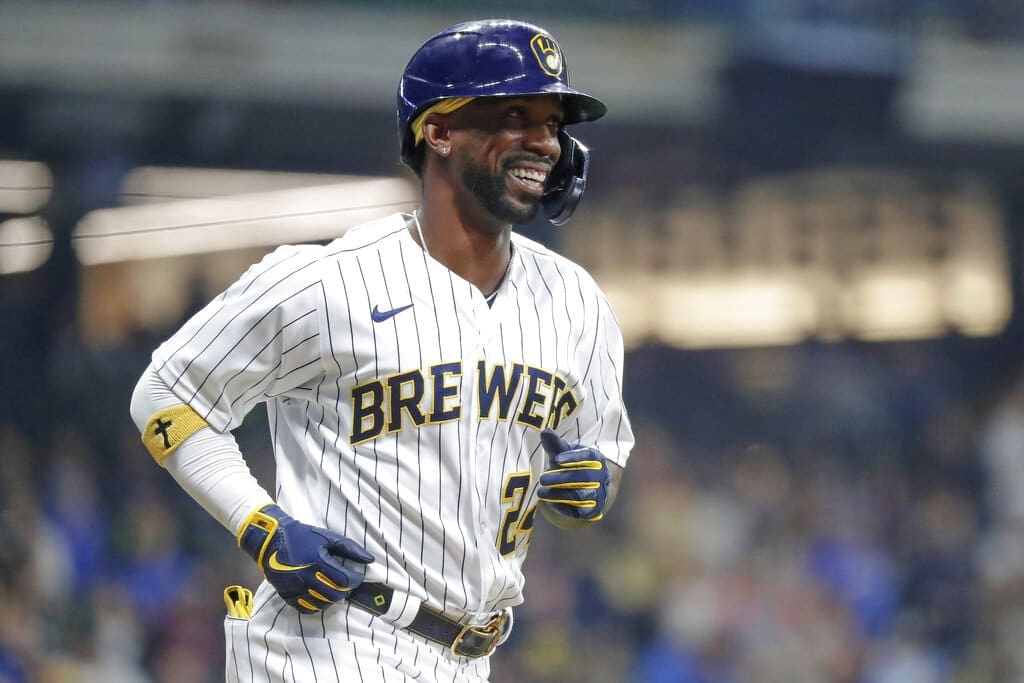 Andrew McCutchen was trending on Twitter earlier this week.
That was a bit of a surprise because the former Pittsburgh Pirates star has been all but forgotten in free agency so far this winter. The only team McCutchen has been linked to has been the Los Angeles Dodgers.
However, social media was abuzz when McCutchen liked a post suggesting he have a reunion with the Pirates.
The reunion needs to happen @Pirates pic.twitter.com/2C9QyXbLaf

— Talkin' Baseball (@TalkinBaseball_) December 19, 2022
McCutchen, of course, played for the Pirates from 2009-17. He was the National League Most Valuable Player in 2013 when the Pirates ended their record streak of 20 consecutive losing seasons and qualified for the postseason.
Like every other Pirates star since Willie Stargell, McCutchen didn't stay with the franchise for the duration of his career. McCutchen was traded to the San Francisco Giants during the 2017-18 offseason.
McCutchen has been a bit of an itinerant outfielder since then. He has played for the Giants, New York Yankees, Philadelphia Phillies, and Milwaukee Brewers.
Now he is likely on the move again following a season in which he was right around major-league average with a .237/.316/.384 slash line with 17 home runs in 134 games for the Brewers.
Now 36, McCutchen still wants to play. However, he also told me when the Brewers played the Pirates at PNC in August that he did not want to still be playing when he is 40.
Easy money — Bet $5 on Saturday's Eagles-Cowboys game at DraftKings, and if either QB throws for one yard, you win $150 in free bets.
"There are other things I want to do," he said.
If the Pirates do have interest in McCutchen, they have kept it quiet so far. There has not even been a peep about him returning to the organization.
However, some dots can certainly be connected between McCutchen and the Pirates.
For openers, the Pirates could use a corner outfielder. Jack Suwinski and Cal Mitchell project as the starters at those two spots.
A right-handed hitter like McCutchen would also help balance the lineup. Third baseman Ke'Bryan Hayes is the only righty in the Pirates' projected opening-day lineup, though second baseman Rodolfo Castro, center fielder Bryan Reynolds, and designated hitter Carlos Santana are switch-hitters.
Furthermore, McCutchen still lives in the North Hills and continues doing charitable work in Pittsburgh and the surrounding area. His wife is from DuBois, and they plan to continue living in Western Pennsylvania after he retires.
Finally, and perhaps most importantly – we're talking about the Pittsburgh Pirates here –McCutchen is not likely to try to break the bank in free agency. He has already made $123 million in his career, including $8.5 million last season
It would certainly be a great public relations move for the Pirates to sign McCutchen. He is still beloved by the fans, who never got the opportunity to give Andrew McCutchen a proper sendoff.
Take advantage of a FanDuel $2500 No-Sweat Bet.
It would be a wonderful story if McCutchen returned to the Pirates. Yet it doesn't make a lot of sense from his perspective.
McCutchen has spent 14 seasons in the major league and made it to the postseason just four times. None of his playoff teams have ever made it past the Division Series round.
Getting to the World Series is the last thing left on McCutchen's baseball bucket list. The rebuilding Pittsburgh Pirates certainly don't look like a potential Fall Classic participant in 2023 following four straight last-place finishes in the National League Central and back-to-back 100-loss seasons.
It just seems unlikely McCutchen would pass up a chance for a ring in favor of a homecoming.