Perrotto: My Five Most Memorable Pirates' Home Openers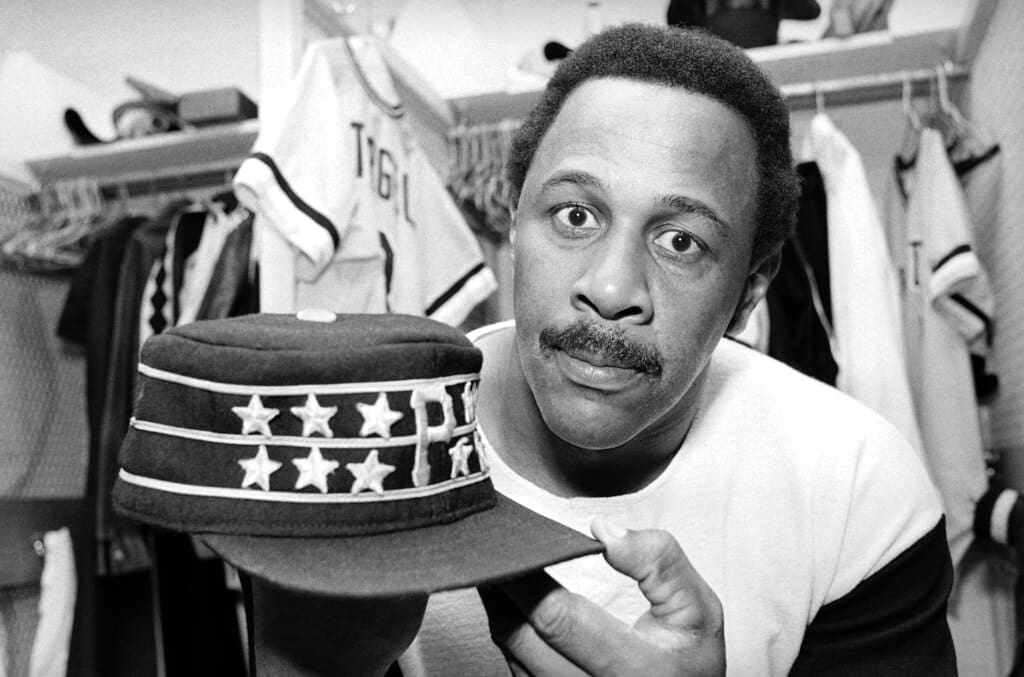 The number is so high that I should double check my math.
Friday will mark my 46th consecutive Pittsburgh Pirates' home opener when the local nine plays the Chicago White Sox at 4:12 p.m. at PNC Park. Get it, 4:12?
My streak started in 1978 when I was 14 years old and attended the game with my father at Three Rivers Stadium. I still get excited about opening day as much now as I did then, which either means I really love baseball or have arrested development.
John Candelaria outdueled Rick Reuschel by throwing a seven-hit shutout. Willie Stargell drove in the game's lone run with a fielder's choice grounder in the sixth inning.
The game took a tidy one hour and 52 minutes to complete. Without a pitch clock.
I theoretically could have gotten back to my last class at Western Beaver High School, where I had skipped that day as a freshman.
After so many years, all the home openers tend to run together. However, here are five that stand out:
1980: Pirates 5, Cubs 4 (10 innings)
Bill Robinson's one-out walk-off home run off Bruce Sutter in the bottom of the 10th inning gave the Pirates a dramatic victory.
Robinson's homer made Kent Tekulve the winning pitcher, even though he blew a two-run lead in the ninth inning when the Cubs scored two runs to force extra innings.
However, the most memorable part of this day came before the game when the Pirates received their championship rings for winning the 1979 World Series. Sister Sledge sang We Are Family, which was quite fitting.
Sixteen-year-old me would have never guessed that would be the Pirates' last ring ceremony all these years later.
1986: Mets 4, Pirates 2
This opener came after a disastrous 1985 season in which the Pirates lost 104 games, the team almost left town and a parade of MLB players testified in a drug trial at the federal courthouse in Pittsburgh in September.
The Pirates lost the game as Dwight Gooden, then the game's preeminent pitcher, tossed a six-hitter for the Mets. That was the first of 98 losses that season.
However, R.J. Reynolds led off the bottom of the first inning by taking Gooden deep. The Pirates also had the new leadership tandem of general manager Syd Thrift and manager Jim Leyland.
Even though the Pirates lost, there was a vibe in Three Rivers Stadium that night that better days were ahead.
1988: Pirates 5, Phillies 1
This was not an overly memorable game for what happened on the field.
Doug Drabek weaved his way through five innings for the win, allowing nine hits but only one run. Mike LaValliere's three-run double in the eighth inning broke the game open.
However, what will make this night memorable for me is it was my first one as a beat writer, covering the Pirates for the Beaver County Times. When I came to the realization at 12 years old that I wasn't going to play in the big leagues, I set my sights on getting there in another capacity and I made it.
That 24-year-old me would have been happy to know the 59-year-old me would still be covering baseball.
And I also met Mr. Rogers, who threw out the ceremonial first pitch. Pretty cool.
2001: Reds 8, Pirates 2
This marked the official opening of PNC Park and came hours after Stargell had died of complications from diabetes. Thus, it was one of the busiest days of my career.
You had the inaugural game. You had the death of a Hall of Famer. You had Sean Casey, the pride of Upper St. Clair, hitting a home run for the Reds that was also the first hit in the ballpark's history.
It was a whole lot to take in for just one day. Furthermore, it was especially sad for me because Stargell was my childhood hero and we had forged a friendly relationship during his final years.
That day is still pretty much a blur to me.
2014: Pirates 1, Cubs 0 (10 inns.)
The atmosphere was especially festive at PNC Park coming off the Pirates ending their string of 20 consecutive losing seasons the previous year and beating the Reds in that unforgettable National League wild card game.
Neil Walker ended the day in dramatic fashion, hitting a leadoff home run in the bottom of the 10th inning off Carlos Villanueva. It was one of the biggest thrills of the Pittsburgh Kid's career.
Forgotten in the aftermath of Walker's walk off was Francisco Liriano striking out 10 in six innings while combining with Tony Watson, Mark Melancon, Jason Grilli and Bryan Morris on a six-hit shutout.
And Travis Ishikawa had two hits for the Pirates. Many bonus points to those who remember he was the opening-day first baseman that season.