Perrotto: Intriguing Spring Training Storyline Already Developing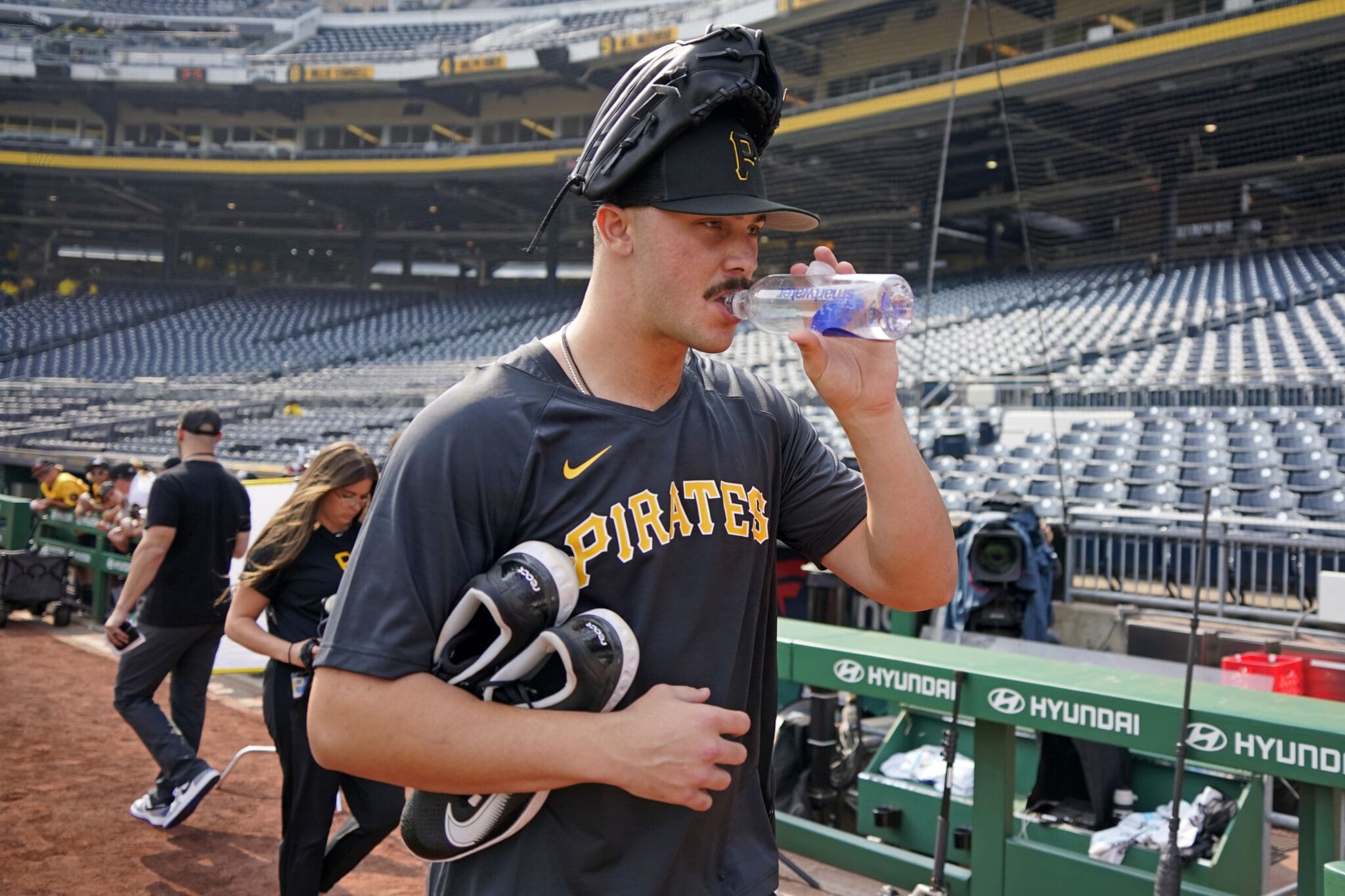 Paul Skenes has already made a rapid ascent during his brief time in professional baseball.
Skenes debuted in the rookie-level Florida Complex League after the Pittsburgh Pirates selected him with the first pick of the 2023 amateur draft. He also made stops with Low-A Bradenton and Double-A Altoona before his season ended.
Skenes' pedigree as the top pick after leading LSU to the College World Series title this year has Pirates' fans already dreaming of him beginning next season in Pittsburgh.
However, Ben Cherington isn't willing to go that far. All the Pirates general manager will commit to is that Skenes will likely be a non-roster invitee to major-league spring training in February.
"Assuming he has the offseason we all anticipate him having, he'll be in camp," Cherington said.
That's not exactly going out on a limb. As a matter of course, first-round draft picks almost always get an invitation to big-league camp the following spring.
However, it will be interesting to see if Skenes is ready to compete for a spot in the Pirates' starting rotation, which is currently wide open beyond right-handers Mitch Keller and Johan Oviedo.
Skenes, who will still be just 21 when spring training begins, logged 6.2 innings in five minor-league appearances this year. That is hardly enough sample size to get a clear picture of how close he is to being ready for the big leagues.
Skenes allowed four runs – all in one outing with Altoona – and five hits while striking out 10 and walking two. Opponents batted .192/.250/.231 against him.
Two things the Pirates did find out about Skenes is that his work ethic and intelligence matched up with the rave reviews he got while playing collegiately at the Air Force Academy and then LSU.
"What we've learned is just affirmation, I think, on what we had thought we had learned about him prior to the draft, which is, beyond the physical skills he's got very high standards for himself," Cherington said. "He's a voracious learner. He likes being challenged. I know I've said this before but some of us can wait and meet the challenge and don't mind the challenge. He goes after the challenge. He wants things to be hard. That's a pretty good trait for a starting pitcher, we think."
Skenes' profile was raised greatly this year at LSU after he pitched in relative anonymity at Air Force before transferring. Skenes is in a much-publicized relationship with LSU gymnast/social media sensation Livvy Dunne.
The coupling caused at least some small concern that Skenes might get caught up in his new-found celebrity. However, Cherington said Skenes has blended into the organization well.
"He's quickly shown what kind of teammate he is," Skenes said. "When he's in the clubhouse, he's just one of the guys, trying to get better like everyone else. It's been a really good experience so far. Somebody we really looking forward getting to know even better going forward."
And someone whom Pirates fans are hoping to get to know better in 2024 as they clamor for Skenes to make the team out of spring training.
Time will tell if Skenes proves he is ready for the jump, though the educated guess here is he begin the season in the minor leagues. However, it is already shaping up as one of the most overarching storylines when the Pirates reconvene in Bradenton in 3 1/2 months.