Perrotto: Bob Nutting Showing Refreshing Philosophy Change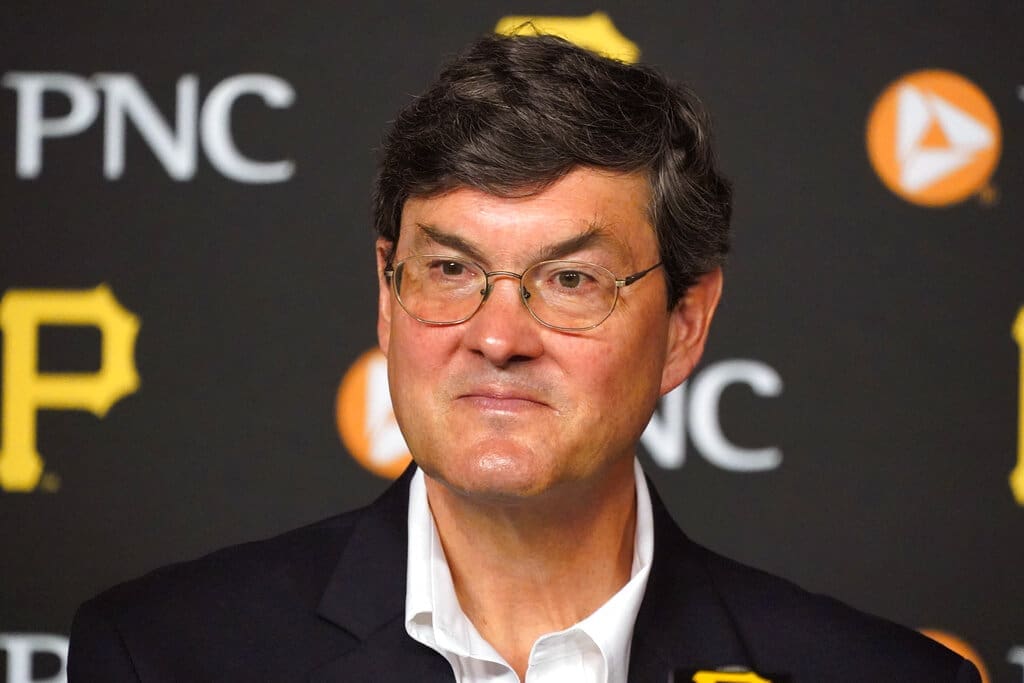 The inevitable has finally happened after a month of haggling over final details.
The Pittsburgh Pirates and outfielder Bryan Reynolds reached an agreement on an eight-year, $106.75-million contract Tuesday. The deal is expected to become official on Wednesday once Reynolds passes a physical examination.
The contract is the largest in Pirates' history. It might also finally start erasing the notion that Bob Nutting is the most miserly owner in all of baseball and cares only about the bottom line rather than the Pirates' winning percentage.
Might.
Nutting still has a way to go to win back the trust of Pirates' fans. The team's payroll has been one of the lowest in the game since the franchise's run of three straight National League wild card game appearances from 2013-15.
However, to Nutting's credit, he has shown some willingness to spend over the past 12 months.
Third baseman Ke'Bryan Hayes was signed to an eight-year, $70-million contract last season on the day of the home opener. At the time, it was the largest contract in Pirates' history, a distinction that had stood 21 years since Jason Kendall signed a $60-million pace prior to the 2001 season.
Following seasons of 101 and 100 losses, the Pirates aggressively pursued veteran free agents last winter. Not only did that bring back outfielder Andrew McCutchen following a five-year absence but signed first baseman Carlos Santana, catcher Austin Hedges, left-hander Rich Hill and right-hander Vince Velasquez.
All have played a big part in the Pirates getting off to a 16-7 start and having the second-best record in the major leagues behind the Tampa Bay Rays (20-3).
Now the Pirates have Reynolds, an All-Star-caliber player, under contract through the 2030 season with a club option for 2031.
What makes this an exceptionally happy moment for Pirates management is the team was able to get the deal done without including opt-out clauses. Reynolds' insistence on an opt-out had slowed the negotiations for a month.
While opt-outs have become commonplace in the industry, the Pirates did not want to set a precedent by granting such a clause to Reynolds.
What the Pirates' insistence on this matter means in future negotiations – hello, Oneil Cruz? – remains to be seen.
However, that is another story for another day.
Today's story is that Nutting is spending some money and showing that perhaps he does care about winning after all.
And that is a mighty refreshing philosophical adjustment.