Oneil Cruz's Rehab Plateaus; Return This Season Now in Question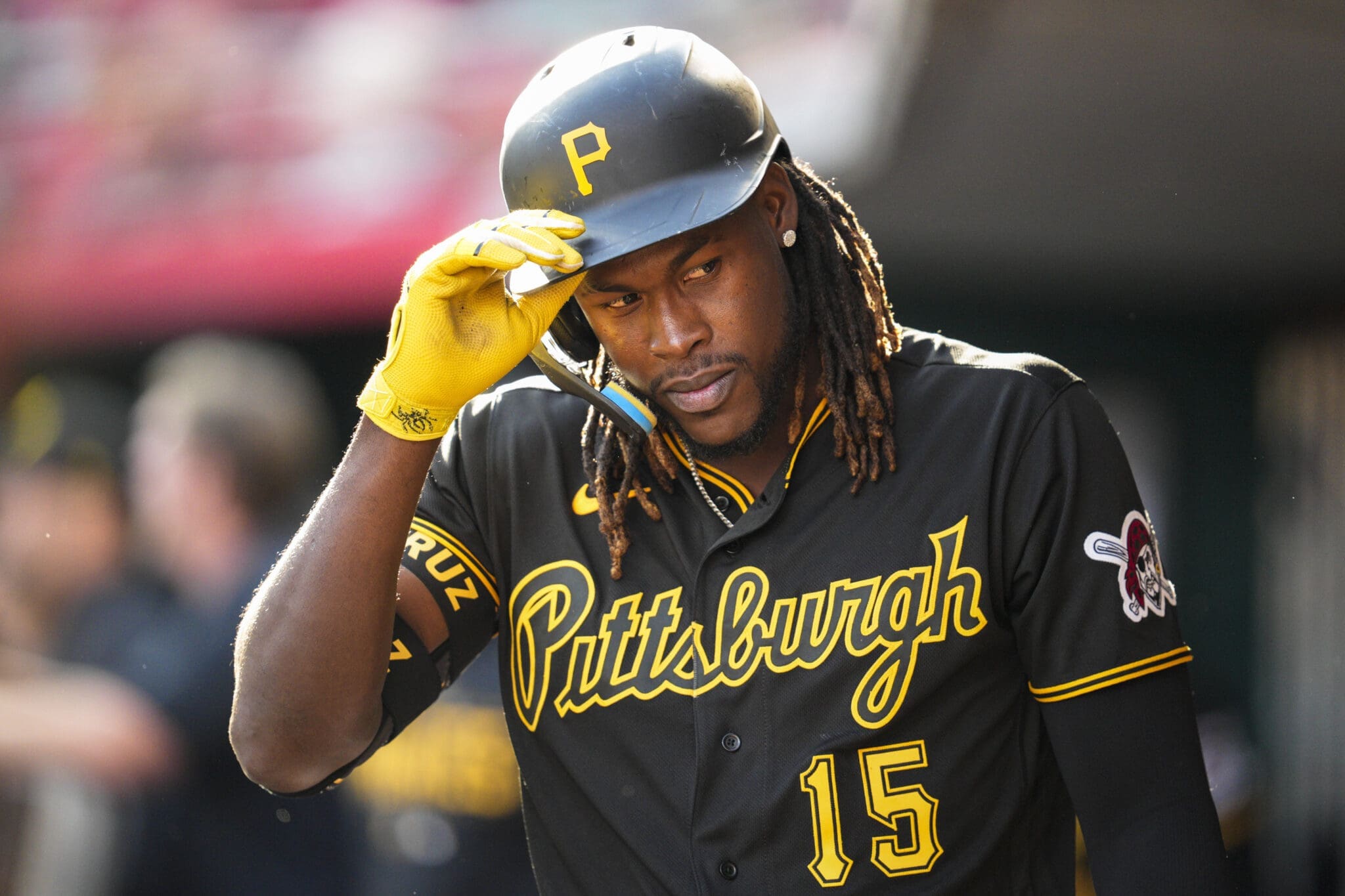 PITTSBURGH — As Oneil Cruz works his way back from a left ankle fracture, his rehab as stalled after experiencing general left foot soreness.
Pirates Director of Sports Medicine Todd Tomczyk provided the update to the media at PNC Park on Wednesday afternoon. Tomczyk noted that the long-term prognosis is still positive and the soreness is not uncommon for an athlete coming off of a traumatic injury.
Cruz started a running program about two weeks ago, but has experienced the soreness over the last 7-10 days. The Pirates decided to take a pause.
With the plateau in his rehab, Tomczyk raised doubts on if Cruz would return for the Pirates again this season.
"That's gonna be challenging due to the days left on the calendar," Tomczyk said. Not only in the season but just what we feel when he'll potentially reengage in running. Too tough to tell right now, but I think we're running out of days and we're continuing to have discussions with Ben and and Shelty and (Cruz), notably. But, he remains upbeat, that's for sure"
Prior to the potentially season-ending injury, Cruz appeared in nine games for the Pirates. In those nine games, Cruz hit .250 (8 for 32) with a .375 on-base percentage, one double, one homer and four RBIs.
In Other News…
Preliminary results on Angel Perdomo showed a left flexor strain. The initial recommendation is no throw for 2-3 weeks before the Pirates will reassess after that period.
Carmen Mlodzisnki, who is on the 15-day IL with right elbow soreness, is expected to throw a live bullpen on Thursday or Friday.
With Henry Davis' hand injury, the Pirates will reassess in about five days to see if he can pick up bat and grip again. He's feeling better everyday.
Tucupita Marcano, who underwent ACL reconstruction surgery, is about two weeks post-operation and had his stiches removed.