Looking Back at Andrew McCutchen's Milestone Hits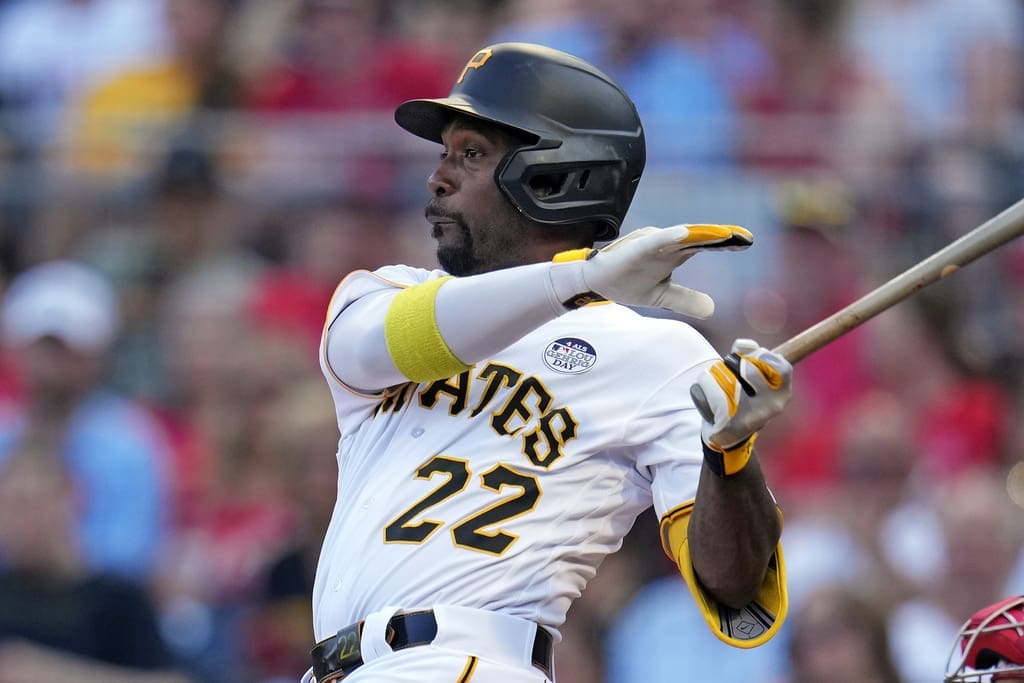 Andrew McCutchen is two hits shy of 2,000 for his career after going 1 for 3 with two walks Wednesday in the Pittsburgh Pirates'9-5 loss to the Oakland Athletics at PNC Park.
The veteran outfielder/designated hitter has three games left on this homestand to reach the milestone. The New York Mets visit for a three-game series beginning Friday night.
Here is a look at some of the milestone hits in the 15-year veteran's career.
No. 1: June 4, 2009
McCutchen was called up from Triple-A Indianapolis to make his major-league debut in a matinee game against the New York Mets at PNC Park.
It took McCutchen just one plate appearance to notch his first hit. He grounded a single up the middle off Mike Pelfrey to lead off the bottom of the first inning.
The Pirates won the game 11-6 as McCutchen went 2 for 4 with a walk and three runs scored. Utility infielder Ramon Vazquez had a 4-for-4 day for the Pirates.
No. 100: Sept. 16, 2009
McCutchen recorded his 100th hit at Dodger Stadium when he singled off Hiroki Kuroda in the fifth inning. McCutchen went 2 for 4 but the Pirates lost 3-1 to the Los Angeles Dodgers.
Kevin Hart pitched well in taking the loss, allowing two runs in six innings.
No. 500: June 7, 2012
Facing the Reds' Mike Leake at Great American Ballpark in Cincinnati, McCutchen singled in the top of the fourth inning for hit No. 500. It was McCutchen's lone hit in four at-bats as the Pirates won 5-4 in 10 innings.
The Pirates won in dramatic fashion as Michael McKenry hit an RBI double off closer Aroldis Chapman in the 10th to break a 4-4 tie.
No. 1,000: April 29, 2015
McCutchen hit an infield single off the Chicago Cubs' Edwin Jackson to reach 1,000 in the Pirates' 8-1 victory at Wrigley Field. McCutchen went 2 for 5 with a triple and two RBIs.
Jung Ho Kang added three hits and two RBIs for the Pirates. Gerrit Cole surrendered one unearned run in six innings for the win.
No, 1,500: May 14, 2018
Playing for the San Francisco Giants after being traded by the Pirates the previous winter, McCutchen hit an RBI double down the left-field line off Sal Romano in Cincinnati in the bottom of the second inning to reach 1,500.
McCutchen went 2 for 5 in the Giants' 10-7 win at GABP.