Derek Shelton Did This Right In 2023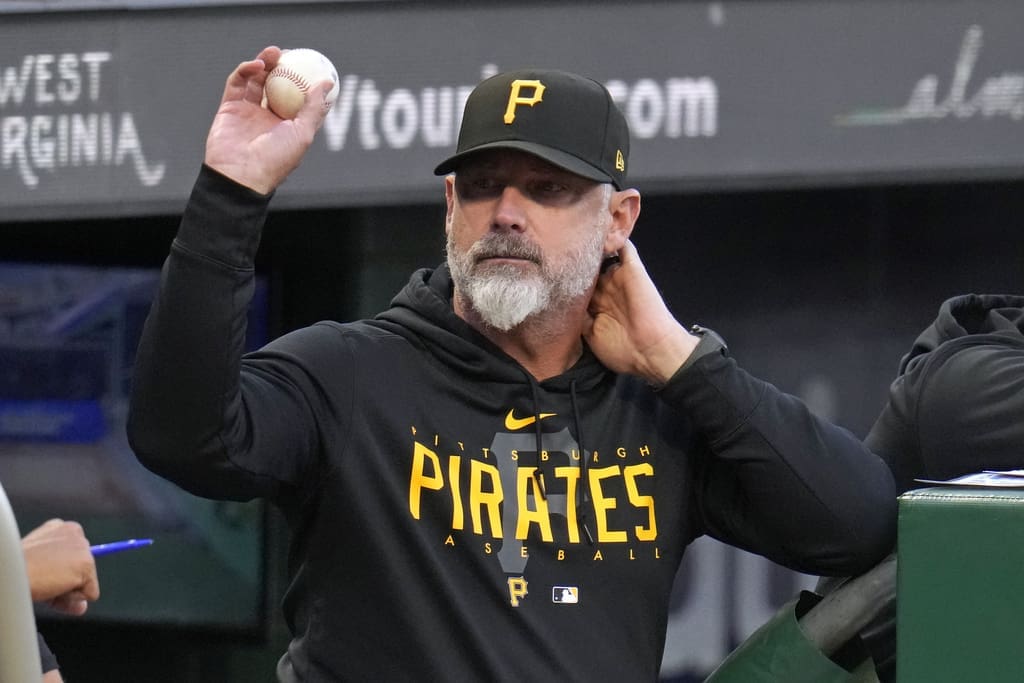 Derek Shelton has seen plenty of criticism during his four seasons as the Pirates' manager.
Much of that criticism is understandable, if not entirely warranted. The Pirates lost 100 games apiece in 2021 and 2022, his first two full seasons in the dugout. They almost certainly would've stretched that ugly mark to three seasons were it not for the COVID-19 shortened 2020 season, where they posted an abysmal 19-41 record.
Shelton possessed a .385 career winning percentage when the Pirates inked him to a contract extension in April, the third-worst margin for a Pittsburgh manager with at least a season of experience in the modern era—and only a hair better than that of John Russell, who guided the team from 2008 to 2010, one of the worst stretches in recent memory.
The extension elicited surprised reactions when Pittsburgh announced it. From the outside looking in, even if the Pirates had miserable rosters during Shelton's first three seasons at the helm, he still hadn't done much — if anything — to warrant the kind of trust that merits a new deal.
He didn't have much talent to work with in those campaigns, of course, with a roster largely devoid of talent as general manager Ben Cherington rebuilt the Pirates' farm team and organization from the bottom up. As the 2023 season wore on, though, Shelton began to show flashes of managerial cunning.
Shelton's Success
In the immediate aftermath of the 2023 trade deadline, I thought the Pirates had mailed it in. After losing two-fifths of their starting rotation by mid-June as JT Brubaker and Vince Velasquez were lost for the season due to elbow surgeries, Cherington traded away more valuable — if unspectacular — innings away when he shipped Rich Hill out of town.
With Mitch Keller and Johan Oviedo the only two real starting pitchers at his disposal for much of the last two months of the year — along with unsuccessful cameos from players like Quinn Priester and Luis Ortiz — Derek Shelton guided the Pirates to the finish line, essentially sticking the landing while flying half a plane. Not only did the Pirates close out the season, they also managed to play .500 ball over that time frame, finishing the season on a 29-28 run.
It wasn't always pretty. The Pirates sported a -27 run differential over that span, but they still managed to win games more than they lost them despite the cards stacked against them.
Bullpen games might work for a spot start to give the starters a rest during a long stretch without any off days. They certainly shouldn't be the keystone preventing an entire rotation from collapsing over more than one-third of the season.
With just two consistent starting pitchers, the Pirates had no business finishing the season anywhere near as well as they did… especially when you consider that their bullpen's performance wasn't always lights-out.
If 2023 was Shelton's first legitimate test as manager as the Pirates seem to begin to turn the corner, he passed it because of the way he guided a team full of glaring, fundamental holes through ugly growing pains to finish the season on a high note.