Pirates Prospect Bligh Madris Working on Consistency in Puerto Rican Winter League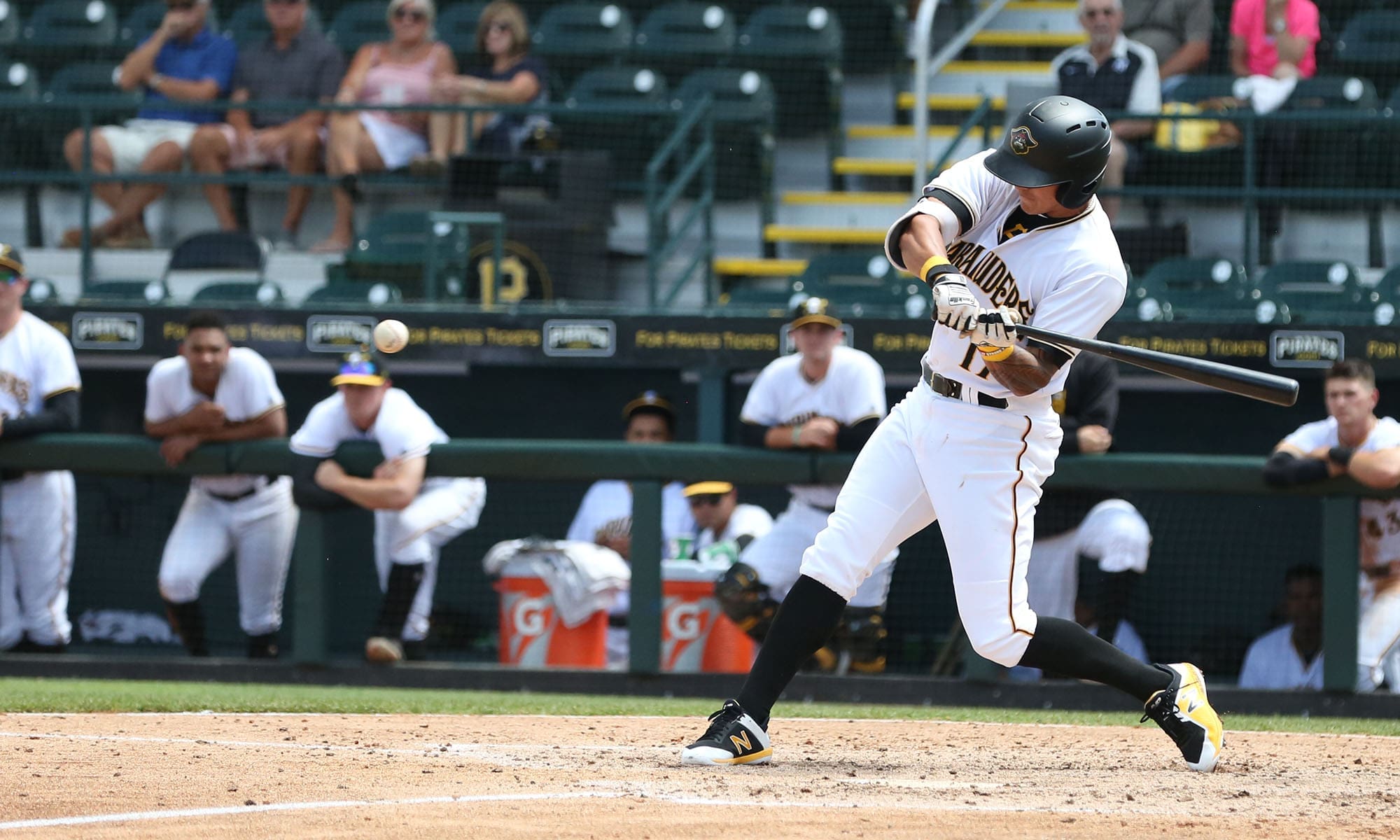 Sunday evening, the Pittsburgh Pirates got word that yet another prospect is participating in winter league ball. The player in question has become sort of a cult hero in OF/1B Bligh Madris. The 6-foot, 208 pound Las Vegas native has decided to play in Puerto Rico in the winter for the Gigantes de Carolina, who appropriately plays on a field named after Roberto Clemente.
In the 2021 season, Madris started with the Pirates' Double-A affiliate and saw just 33 at-bats before getting the call up to the Triple-A team in Indianapolis. Other than a bad stretch in June where he batted a .177/.261/.290 slash line, Madris put together a very solid season at the plate. The 2017 Pirates draft pick a very impressive September with a season-high .321 average and a 2nd best OPS of .815 (he had a .913 in August, which marked his season-high).
A couple of advanced stats stood out for Madris that were a little unexpected but in a good way. Other than his first pro year, Madris saw a career-high in wRC+ of 111 and a wOBA of .347. Advanced stats aren't always a tell-all, but these numbers are a good indicator of improvement.
After looking over all of his numbers and watching some tape, we here at Pittsburgh Baseball Now reached out to Madris and wanted to see how he was feeling and what were the main things he planned to work on when he got down to Puerto Rico, other than feeling good and being excited, this is what Madris had to say.
"After taking a couple of weeks off after the season, I am now ramping things back up in the coming week to get ready. I'm working on getting the ball in the air more consistently and lowering my ground ball rate. I'm also focusing on better attack angles, body connection, and swing plane. Although everything is good now, I would like to be more consistent."
If Madris can indeed lower his ground ball rate, which was 43.6% in 2021, and develop a swing that gets under the ball a tad more, we could see the former 9th round pick in the majors sooner rather than later.