Despite Lingering Injury, McCutchen Giving it His All This Season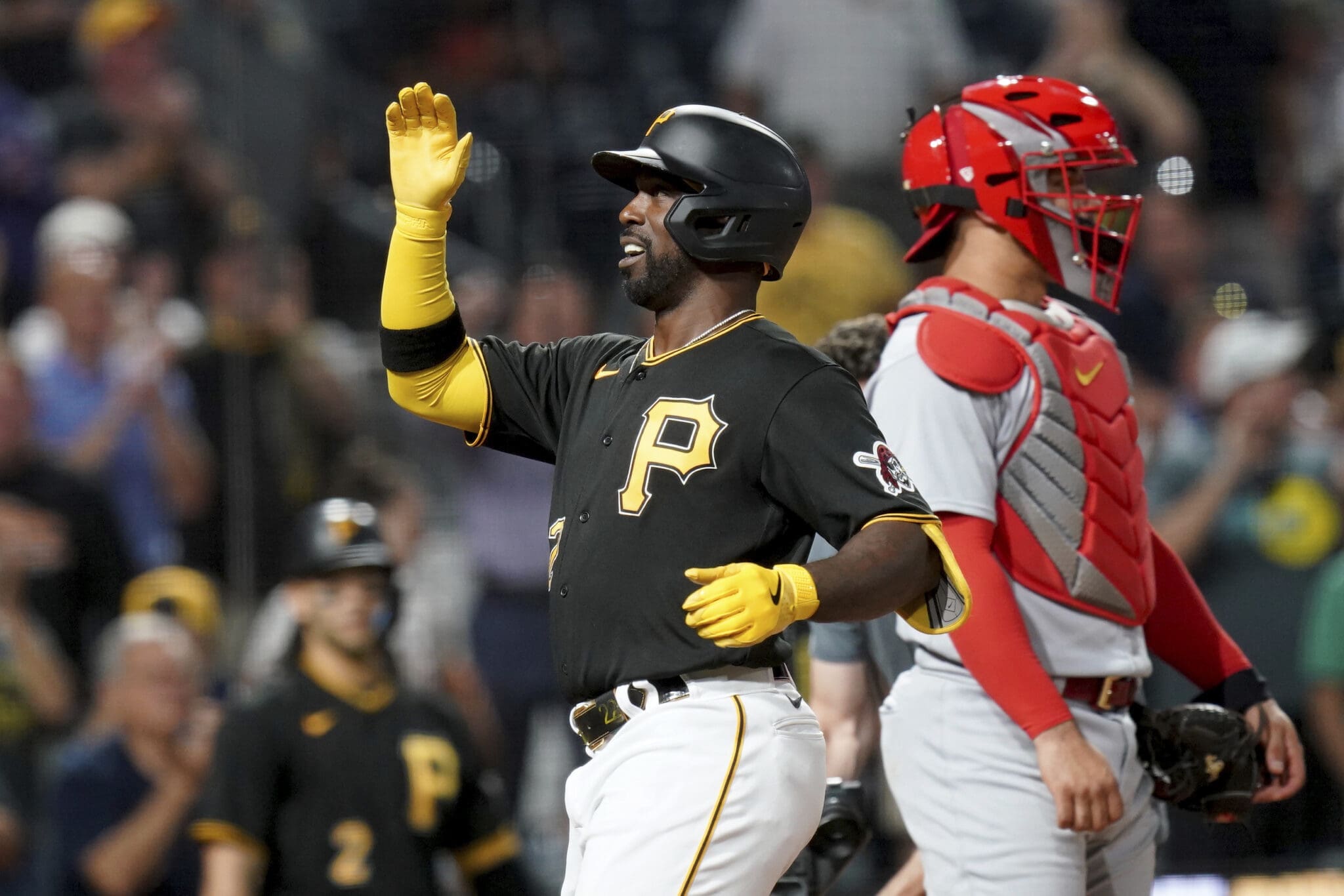 PITTSBURGH — Andrew McCutchen belted a 438-foot home run for the Pittsburgh Pirates against the Minnesota Twins on Saturday at Target Field.
On Tuesday night against the St. Louis Cardinals, he again connected on a home run. His two-run shot off of Adam Wainwright capped off a 6-3 win for the Pirates at PNC Park.
Prior to those two round-trippers, it had been since June 30 that McCutchen last homered in a game.
In between home runs, it was a struggle at the plate for McCutchen. In 27 games from June 30-Aug. 18, McCutchen hit just .158 with a .190 slugging percentage. He still was getting on base and posted a 17.8% walk rate, but he didn't look like himself.
Perhaps we now know why.
McCutchen landed on the injured list with right elbow inflammation in July, and the 36-year-old is still feeling the lingering effects of that stint on the IL.
"I've been dealing with a bum elbow all year," McCutchen said. "I've been competing every single day in and out. I've been grinding everyday, man. I haven't felt that great, like myself , for most of the season. I go in and out, up and down, more bad days than good days.
"But, I'm just gonna try and show up and compete. If I can swing the bat, I'm gonna swing. I wish that I wasn't dealing with that, because I wanna feel really good physically. It's just the way that it goes, man. I just take life as it comes and try to do my best."
Despite dealing with his ailing elbow, McCutchen has been a key component in the Pirates' lineup. He's appeared in 101 games on the season and has been in the top three in the order for every one of his starts — 63 of those starts have come in the three-hole.
Despite some missed time and him not being 100%, it's still been quite a season for McCutchen in his first season back in Pittsburgh.
Earlier in the year, McCutchen notched his 2,000th-career hit against the New York Mets at PNC Park — quite a milestone.
Now, McCutchen is on the doorstep of another major milestone. With his next home run, McCutchen will become the 12th active player with 300 home runs in his career.
But don't tell him that.
"I don't wanna talk about it. June 30," McCutchen joked. "June 30. Couldn't hit a home run for a very long time. That homestand [against the Mets], I needed one hit to get 2,000. It took me 10 games. I don't wanna talk about it. We'll talk about it whenever it happens."
Whenever it does happen, it will be quite an achievement in the career of the 15-year veteran.
McCutchen is the most decorated player the Pirates have seen in quite some time. He's won an MVP with Pittsburgh and has been an All-Star five times. He even has a couple Silver Sluggers and a Gold Glove to his credit.
Now, he's on the verge of joining the 2,000 hit/300 home run club back in the place where it all began.
"I think it speaks for itself when you walk down and see the MVP, his face on the side of the wall [inside PNC Park]," manager Derek Shelton said on McCutchen's career. "Then, what he's meant to the city overall and his willingness to comeback and want to play here. It's really cool."