Ten Things That Went Wrong for the Pirates in 2021 – No. 5: Road Woes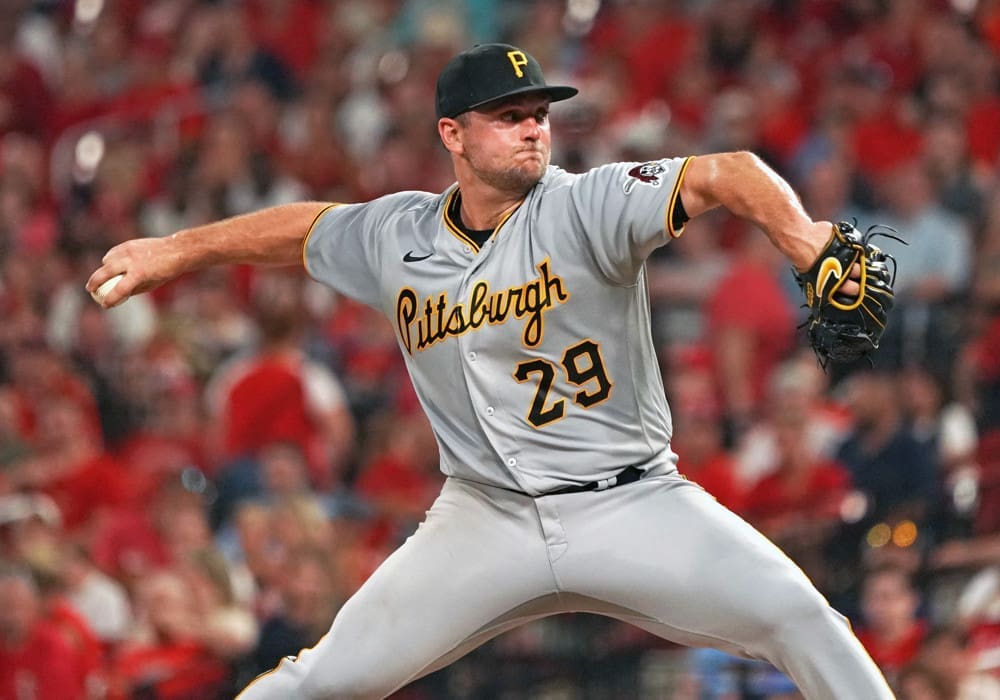 PNC Park proved to be much more friendly for the Pittsburgh Pirates in 2021. It goes without saying that Pirates had their struggles this season, but while playing in the comforts of Pittsburgh, the Bucs posted a somewhat respectable showing, finishing the home slate with a record of 37-44 (.457 win percentage). On the road, the Pirates posted an abysmal 24-57 record, which equates to a .296 winning percentage – tied for third worst in the Major Leagues.
Only the Arizona Diamondbacks, who set the record for most consecutive road losses (24 losses) and Baltimore Orioles had worse showings away from their home parks. The Texas Rangers matched the Pirates with a 24-57 record.
The Pirates' bats struggled throughout the season, and things were much worse on the road. Away from PNC Park, Pirate batters slashed just .228/.297/.351 with 66 home runs and 279 runs scored – just 3.4 runs per game. While the Pirates hit more home runs away from PNC Park (58 homers at home), the other offensive categories all saw a boost. At home, the Pirate offense managed a .245/.322/.377 slash line with 330 runs scored – 4.1 runs per game. Despite having just shy of 100 less plate appearances as a team at home, the Bucs managed to score 51 more runs.
Just like with the offense, Pirates' pitching was significantly worse on the road than at home. When playing at PNC Park, Pirates' pitchers combined for a 4.62 ERA. They limited opponents to a .763 OPS. On the road, the team ERA spiked to 5.58, nearly a full point higher, and got smacked around by allowing an .814 OPS against.
It marked the second straight year that the Pirates had their struggles on the road. In the pandemic-shortened 2020, the Pirates went just 6-22 (.214 win percentage) when traveling – second worst in baseball behind the Rangers.
I'm sure Derek Shelton and the Pirates want to flip the script on the road in 2022 and moving forward. The problem is there is no obvious solution to how to fix the issue. Yes, the Pirates need to hit and pitch better away from their home ballpark, but how does that happen? How should the coaching staff strategize? Whether it involves preparation or simply players becoming more comfortable on the road, the Bucs will need to play much better baseball as visitors if they want to improve as a team next season.