Late Home Runs from Hayes, Peguero Lead Pirates to 6-3 Win Over Royals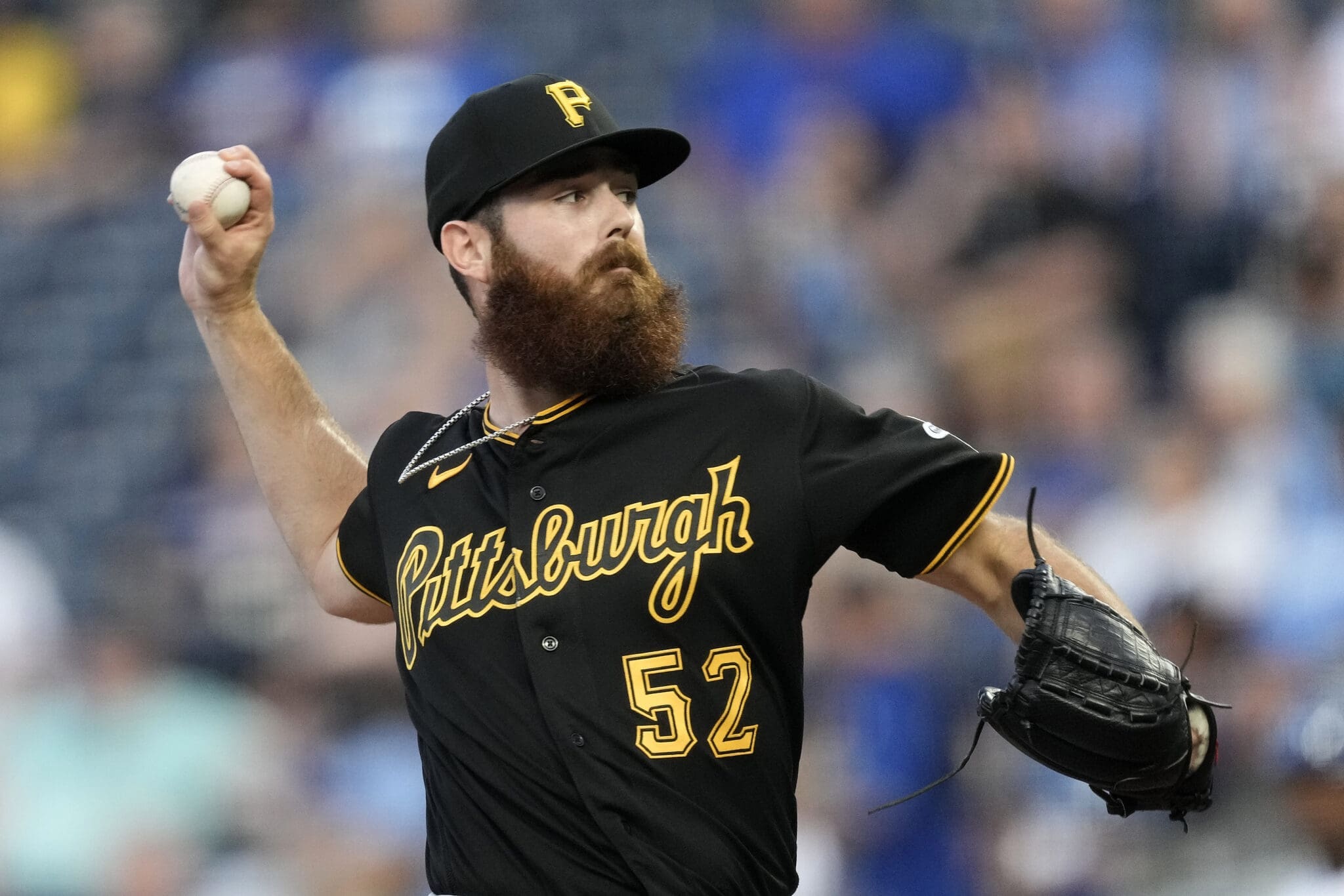 A Ke'Bryan Hayes' two-run home run in the eighth inning and a Liover Peguero three-run home run the following frame lifted the Pittsburgh Pirates to a 6-3 victory over the Kansas City Royals at Kauffman Stadium on Tuesday night.
Recap
After the Pirates were shut down by starter Cole Ragans, Hayes delivered in the clutch with his 11th home run of the season to put the Pirates ahead by a run.
Liover Peguero provided three insurance runs on one swing the following inning with a no-doubt home run to left field to give the Pirates a four-run advantage.
After tripling to left field, Jack Suwinski scored on a Ji Hwan Bae chopper to shortstop Bobby Witt Jr. Witt bobbled the ball, allowing Suwinski to score uncontested and Bae to reach, giving Bae an RBI and the Pirates a 6-1 lead.
Ragans carried a perfect game bid into the fifth inning and went on to blank the Pirates across his career-high 7.0 innings pitched. The left-hander allowed only three hits while walking one and striking out nine.
Luis Ortiz (3-4) showed an encouraging step forward by throwing five innings of relief for the Pirates. The right-hander allowed only the lone run on four hits, two walks and he struck out five batters. He entered the game in the third after Colin Sleby covered the first two frames.
Key Moment 
It's the Hayes home run, of course.
Star of the Game
A day after Johan Oviedo dominated on the mound for the Pirates, Ragans returned the favor for the Royals.
Stat to Know
This was the third time in their last four road games that an opposing pitcher has carried a perfect game into at least the fifth inning. In their series against the Twins in Minnesota, both Sonny Gray (5.1ip) and Dallas Keuchel (6.1ip) did. The Pirates are 2-1 in those games.
Noteworthy
Before his homer, Peguero snapped a personal 0-for-11 slump at the plate with two outs in the fifth inning. It was the Pirates' first hit of the game. He finished the game with three hits. Endy Rodriguez also had two hits including a double.
Perhaps the most encouraging sign for Ortiz was his fastball velocity was back up and he hit as high as 98 mph on the radar gun.
After two more scoreless innings in his second-straight appearance as the Pirates' opener, Selby has a 1.17 ERA (1er/7.2ip) over his last five games. He's struck out 10 batters in that span.
Up Next
The Pirates (60-73) have a chance to complete the sweep over the Royals (41-93) on Wednesday night. Both teams have yet to announce a starter. First pitch: 8:10 ET.