Potanko: Pirates Shouldn't Get Cute and Not Draft Dylan Crews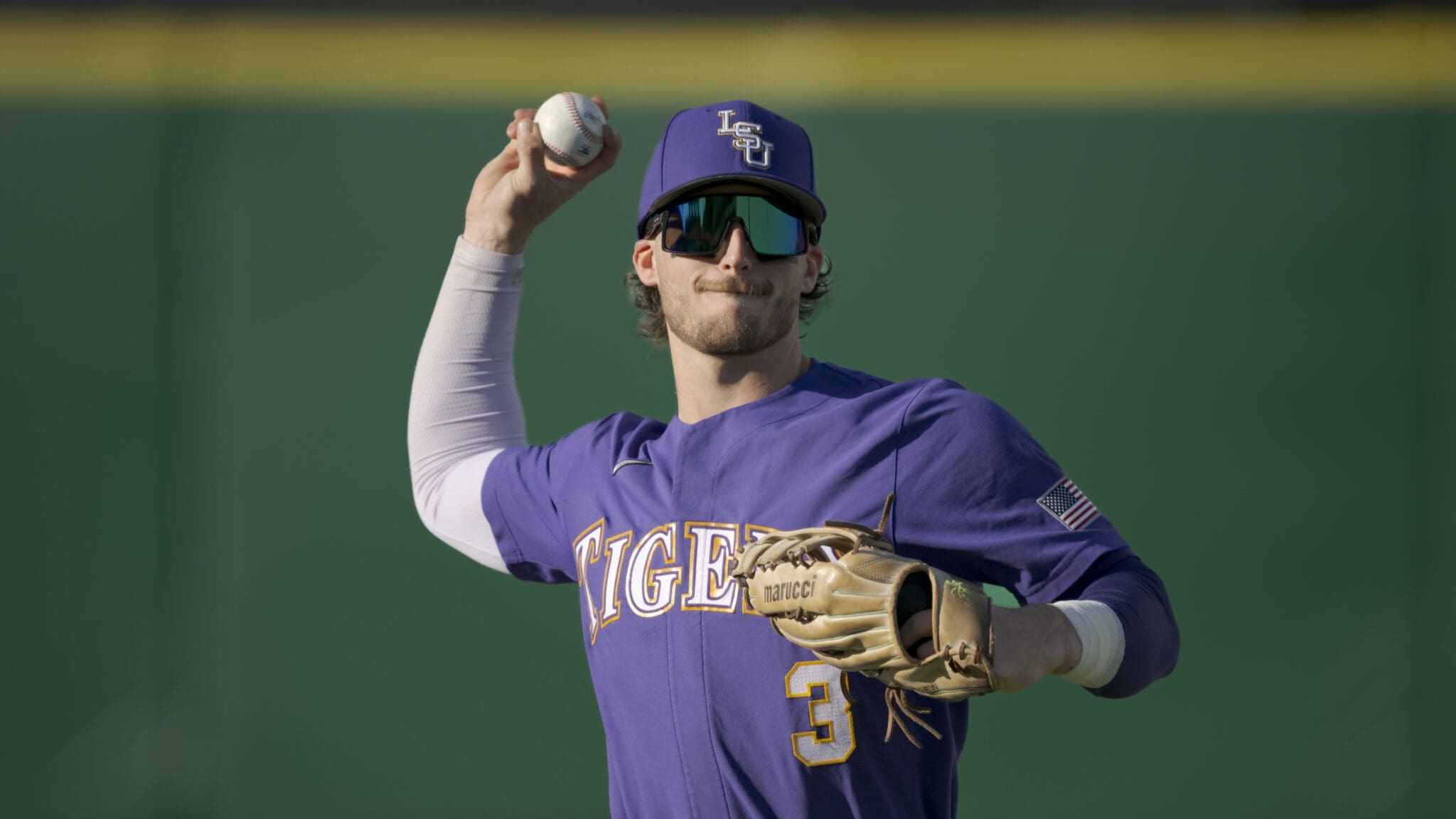 With the first pick in the 2023 MLB Draft, the Pittsburgh Pirates select…
Before we get into the current draft talk, let's discuss the five previous times the Pirates have had control of the first overall pick. Looking at the Pirates' overall history of picking first overall, there are some cringe moments for the most part.
SS Jeff King (.258/.320/.417 career slash line with Pirates)
RHP Kris Benson (4.26 ERA in 782 innings pitched with the Pirates)
RHP Bryan Bullington (Pitched just 18.1 career innings with the Pirates)
RHP Gerrit Cole (3.50 ERA in 782.1 innings pitched with Pittsburgh)
C Henry Davis (No major league games played yet)
So, for the most part, the Pirates haven't had the best of luck when it comes to the first overall pick, but will their luck change with this upcoming draft?
Just like any other draft, you have experts and fans alike wondering who will go number one overall. As of now, it seems like LSU outfielder Dylan Crews is the consensus number-one prospect in the upcoming draft.
There are a few other names like University of Tennessee right-hander Chase Dollander, and LSU righty Paul Skenes but going with a pitcher first overall is extremely risky.
Crews seems to be the safest pick and could be used to replace Bryan Reynolds if the Pirates aren't extending Reynolds and letting him walk after his control is up.
With Crews being a college bat, you could hypothetically see him jump on the fast track in the minor leagues and the timeline could fit with a potential Reynolds departure.
In 111 plate appearances, Crews is slashing .531/.658/.988 with an absurd OPS of 1.645. In 24 games played, Crews has also smashed nine homers, drove in 32 runs, and has 42 runs scored.
Another plus for Crews is the fact that he's playing in the SEC, and as we all know, the SEC offers some of the best competition possible in terms of college baseball.
Now don't get me wrong, I'm not going to come out and say that Crews is a "can't miss prospect," or "he's the second coming of god himself," but it would seem that Crews SHOULD get the honor of being picked first overall.
There is still a ton of college baseball left to play, and maybe someone else comes out of nowhere and earns the first overall tag, but as of now, Crews is the pick.
The Pirates should not get cute with this pick, if Crews continues to dominate in SEC play, there is no doubt in my mind that he deserves to be the first overall pick.
The only question on Crews is transitioning from an aluminum bat to a traditional wooden bat.
It's still hard to question the exit velocity numbers he is putting up regardless of the bat or not. On numerous occasions, he has put up EVs of 110+ MPH and even at one point was averaging over 100+ MPH overall.
Those are some pretty eye-popping numbers if you ask me.
One of the few scenarios I can see the Pirates passing on Crews barring injury is if they want to go under slot and grab some high-ceiling high school kids later in the draft.
One example of Ben Cherington doing this was when he drafted Davis under slot and then went over slot when drafting Anthony Solometo and Bubba Chandler.
Thanks to Ethan Hullihen of Pirates Prosepcts, we have an estimate of the Pirates' slot value at the No. 1 pick.
His calculations have an estimate of around $9,731,600 and for the entire draft pool, he estimates the Pirates to have around $16,196,800 to play with.
Time will tell how the Pirates play the draft this year, but it will surely be a fun one to watch unfold.