Pirates Prospect Watch: Death, Taxes, Swaggerty Delivering This Spring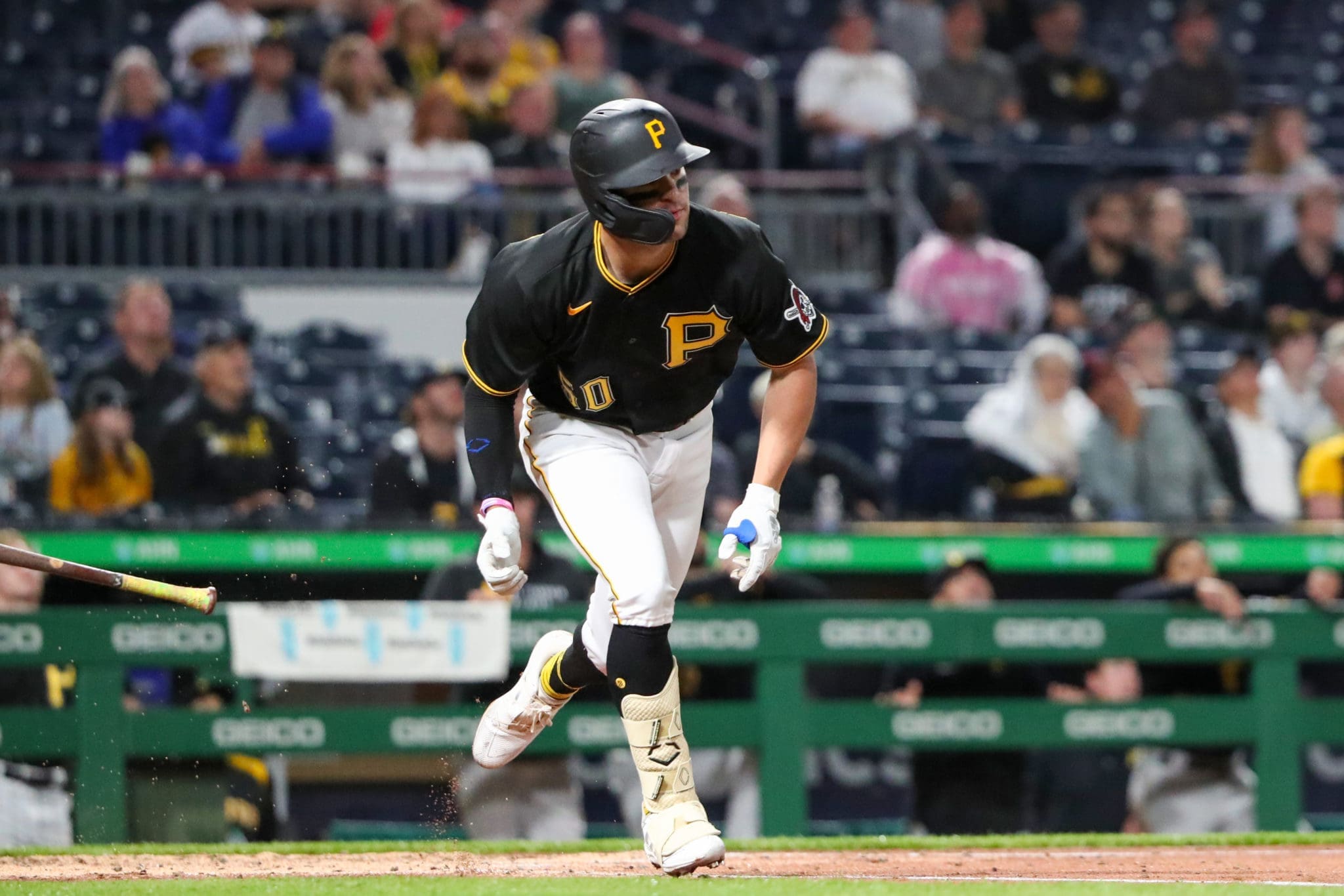 If you're looking for standout performers so far this spring, look no further than Pittsburgh Pirates prospect Travis Swaggerty.
The outfielder continued his strong showing during the spring slate with line-drive single to right field in his only at-bat against the Toronto Blue Jays on Wednesday. The base hit drove in Connor Joe for the Pirates' only run of the game and the RBI gave Swaggerty his team-high seventh.
Swaggerty, who was the 10th overall selection in the 2018 MLB Draft out of the University of South Alabama, is now hitting .400 this spring (8 for 20). He has a 1.129 OPS along with two home runs in 13 games.
As a Pirates' prospect, Swaggerty has been known for his impressive speed and strong defense. Now, it's the hitting that has stood out for the 25-year-old.
Last year with Triple-A Indianapolis, Swaggerty slashed a respectable albeit a largely insignificant .245/.348/.399 in 108 games, good for a 102 wRC+.
Swaggerty picked up his first major league hit during a brief callup to the big leagues in the middle of the season but did not receive another shot with Pittsburgh other than that.
Based off of how he has performed this spring, we could be seeing a lot more of Swaggerty in a Pirates' uniform in 2023. He has put himself squarely in the thick of the discussion of cracking the Pirates' Opening Day roster.
In Other News…
There isn't much else to discuss when it comes to Pirates' prospect performances in their 7-1 loss to the Blue Jays.
Outside of Swaggerty, the only other two Pirates' prospects to reach base against Toronto were Ji-hwan Bae (walk) and outfielder Matt Gorski (hit by pitch).
Right-hander Carmen Mlodzinski allowed two hits in 0.2 innings but didn't allow a run. He extended his scoreless innings streak this spring to 6.0 innings.