What a Night! Ke'Bryan Hayes' 3-Run Home Run Beats Padres 4-2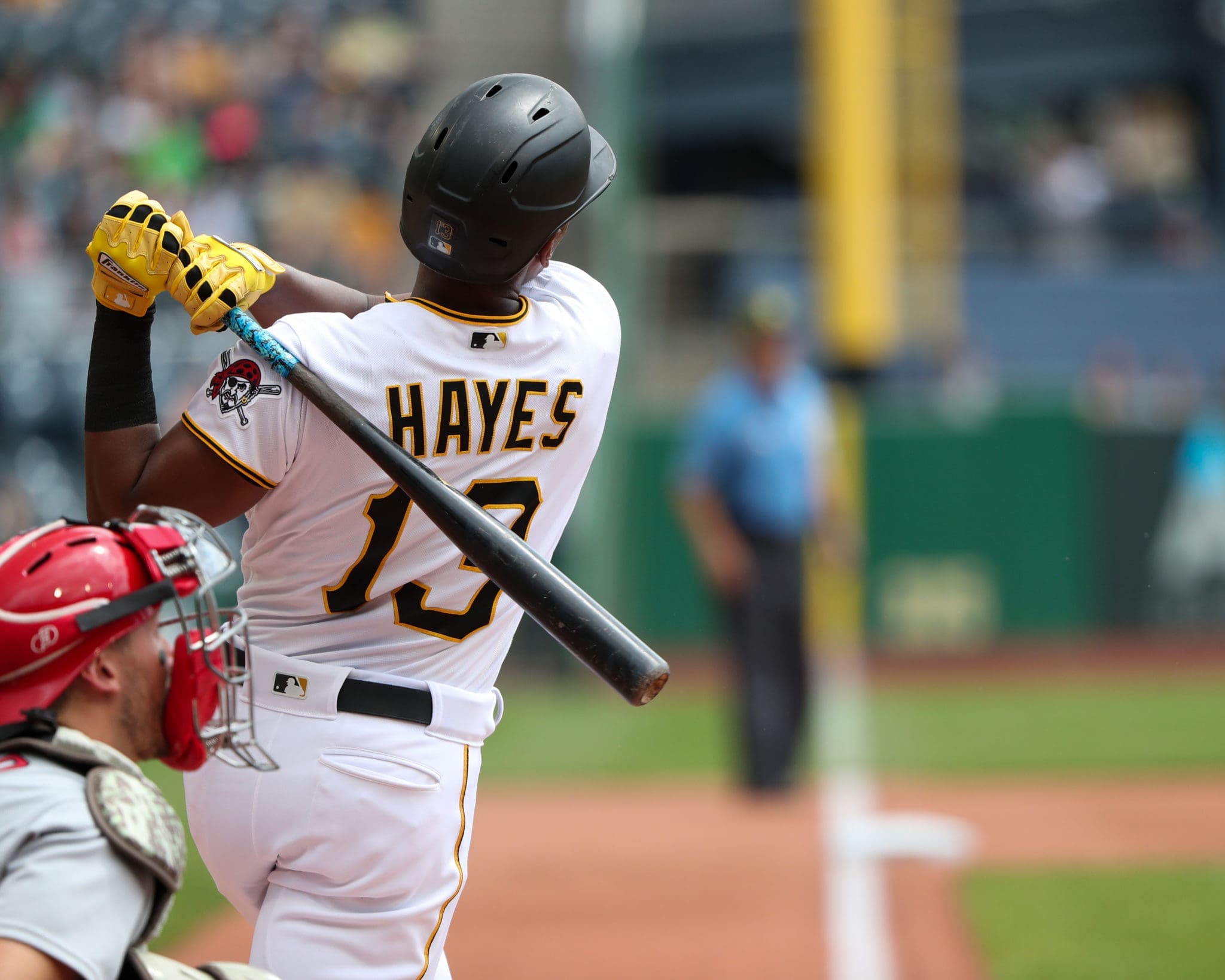 A pinch-hit leadoff double from Diego Castillo got the Pirates' 9th inning rally started. Tucupita Marcano then squared to sacrifice, and instead, he got four straight pitches outside and drew a walk.
Cal Mitchell struck out in ugly fashion, giving way to Ke'Bryan Hayes with runners on first and second and one out. What happened next was electric, to say the least. In an 0-1 count, Hayes delivered his first home run of the season to give the Pirates a 4-2 lead.
YOUNG HAYES GIVES US THE LEAD!!! pic.twitter.com/afZwEy7YHf

— Pittsburgh Pirates (@Pirates) May 29, 2022
When all seemed lost, the Pirates' most consistent hitter in, Hayes, delivered the goods and catapulted the Pirates to a 4-2 win over the Padres. The Pirates go for the series win with Roansy Contreras on the mound Sunday evening.    
JT Brubaker had a very gritty outing Saturday night against the Padres. In a second inning where Brubaker threw more than 30 pitches, you would think he got shelled in his outing, but far from it. Despite giving up six hits Saturday night, Brubaker didn't seem rattled.
During his five innings of work, Brubaker induced eight swings and misses, with six out of those eight coming from his effective slider. Brubaker used his sinker/slider combo most of the time and kept the Padres' hitters on their heels most of the night.
Brubaker's full line Saturday night read five innings pitched, six hits, one unearned run, two walks, and three strikeouts. Brubaker's ERA is now down to 4.15 for the season.
Austin Nola hit a sacrifice fly in the second inning, scoring Jake Cronenworth to open up the scoring for the Padres. That Nola sac-fly gave the Padres a 1-0 lead.
Michael Perez drove in Josh VanMeter in the fourth inning after a dribbler to Joe Musgrove. Musgrove attempted to flip a ball to home plate to get VanMeter which failed, and then Nola threw to first base, hitting Perez. All in all, Perez reached on an error, and the Pirates tied the game 1-1. 
With two outs and runners on first and second, Trent Grisham went first-pitch swinging and delivered a two-out RBI single, driving in Voit, giving the Padres a 2-1 in the seventh.
Takeaways
Bru Be Brewin- Coming into Saturday's start, Brubaker has gone at least five innings each start and carried a 3.22 ERA to go with it. Saturday's start furthered Brubaker's impressive May. The question is, can Brubaker have a strong June? 
Peters Looked Rattled- In Peters' 1.1 innings of work, he threw 35 pitches which isn't ideal to begin with, but couple that with just 17 strikes?! Yeah, that's not going to work most nights. Peters is lucky his outing wasn't uglier. 
Injury Bug- Ben Gamel is being labeled as day-to-day with a left hamstring injury. Gamel is now a part of a long list of Pirates injuries on the season.
WHAT A NIGHT!- Ke'Bryan Hayes wins the game with his first home run of the season off of Taylor Rodgers, who gave up his first home run of the season. WOAHHHH BABY!