WATCH: Tyler Heineman Performs Hilairious Magic Trick With Andrew McCutchen and Rich Hill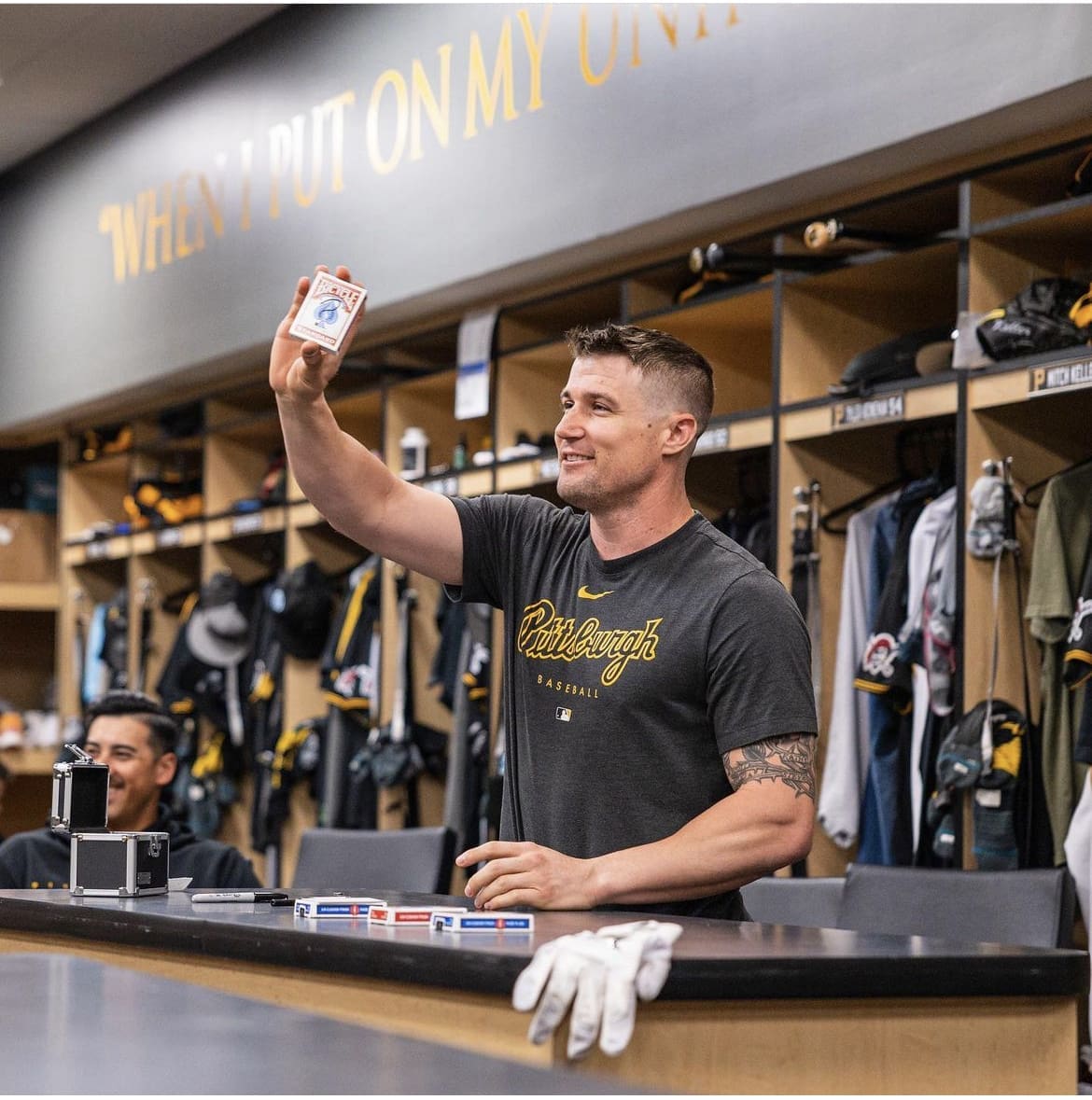 Tyler Heineman is able to call himself a Major League Baseball player, something very few in the world are fortunate enough to be able to do.
It takes a lot of talent and dedication to even get drafted, let alone work your way up to the big leagues one day. Heineman is no exception to that.
The 31-year-old was drafted in the eighth round of the 2012 MLB Draft by the Houston Astros. Heineman made his big league debut with the Miami Marlins in 2019 and has played 82 games in the majors, 52 coming with the Pittsburgh Pirates last season.
As if the baseball talent wasn't enough, it may not even be Heineman's best skill.
Heineman is a magician. No I don't mean in his strong pop time from behind the plate or his ability to catch attempting base stealers, I literally mean he performs magic tricks.
Don't believe me? Check out the magic trick he performed for the Pirates' clubhouse with the help of veterans Andrew McCutchen and Rich Hill.
*Photo from @pittsburghpirates on Instagram