Vukovcan: Ten Predictions for the 2022 Pittsburgh Pirates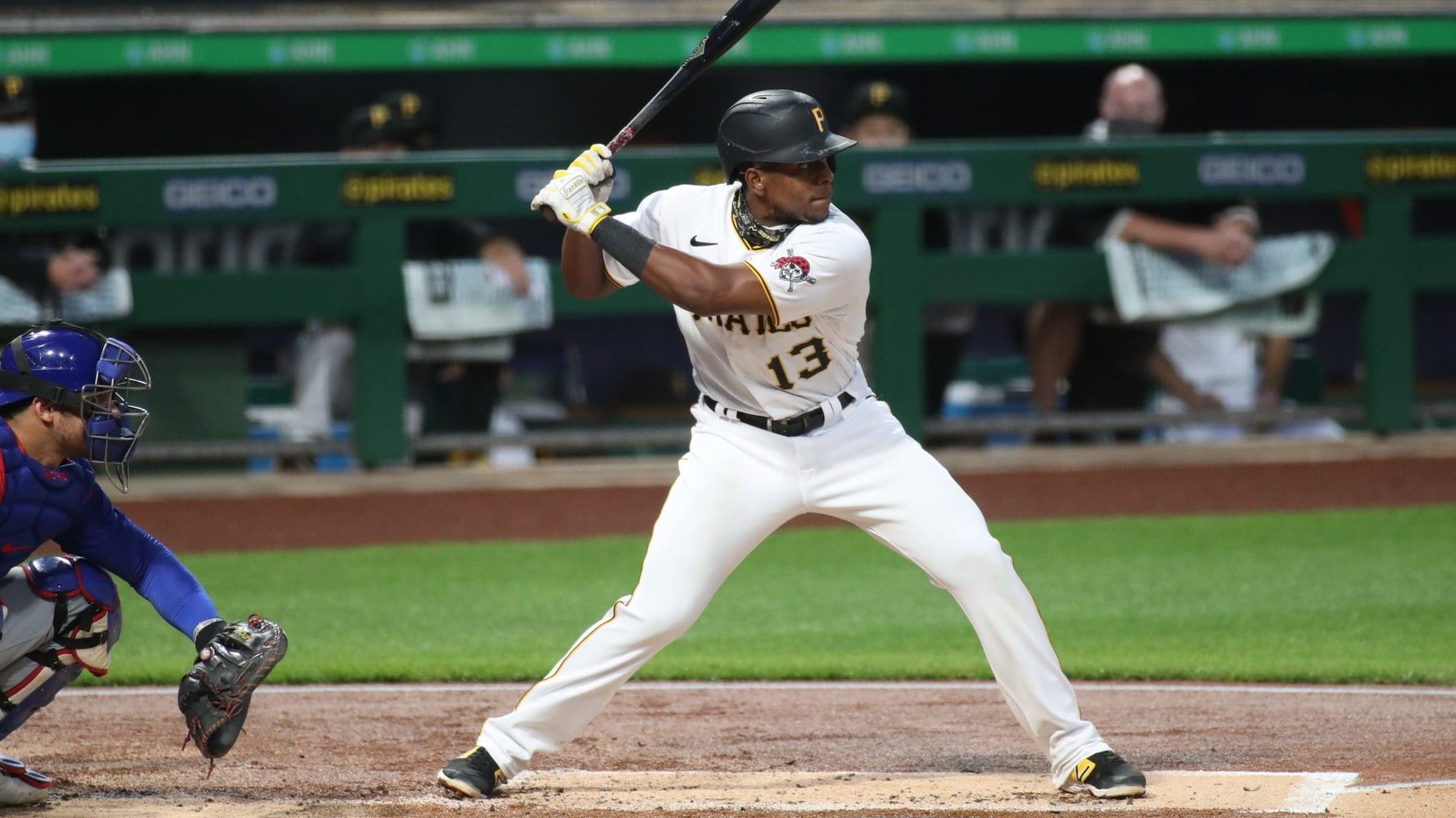 The Pittsburgh Pirates will start the 2022 regular season Thursday afternoon at Busch Stadium in St. Louis.
Unfortunately, because of the current economic structure in Major League Baseball, at least a quarter of the MLB teams enter the season without a chance of competing for a playoff spot. The only realistic goal for franchises like the Pirates is to hope their top organizational prospects properly develop and eventually give them a window in which they're able to compete for a spot in the postseason.
Sorry for being a downer before the first pitch is thrown but that's the unfortunate reality if you're a baseball fan in Pittsburgh.
With that being said, that doesn't mean the upcoming season is a total loss and fans don't have things to look forward to. Despite the bleak immediate future, players like Ke'Bryan Hayes, Oneil Cruz, Bryan Reynolds, Nick Gonzalez, Henry Davis, Liover Peguero, Roansy Contreras, Rodolfo Castro and Quinn Priester are reasons for hope that meaningful games will be played at PNC Park in the near future.
Until that time arrives, the focus will be on the 2022 Pirates and what storylines develop and which players will make names for themselves in a good or bad way.
The fun part of a start of a season is to give an educated guess on how things might play out over the next course of the 162-game season so here's my Top 10 list.
1) Mitch Keller Will Improve But Not Enough
Any team that hopes to become a playoff contender needs an ace for their starting rotation. Mitch Keller has the look and all the tools to be just that. Unfortunately for the Pirates, the former first round pick has been your proverbial Quad-A baseball player, Someone that dominates at the Double-A and Triple-A levels, but can't do the same once he they get a chance in the majors. In his first 39 major league starts, Keller has a 6.02 ERA and the opposition has collected 212 hits off him in 170 innings. In other words, he's not fooling anyone and his stuff hasn't been good enough yet in the majors. As they headed to St. Louis, Keller's performance has been one of the top stories this spring. His velocity on his fastball was regularly in the high 90's and at times was reaching 100 mph. Will that translate to a big year for Keller? I will predict that Keller will spend the entire season in the majors and in the Pirates rotation but he will continue to frustrate Pirate fans with his inconsistency and won't become a top of the rotation starter.
2) By Seasons End, Roansy Contreras Will Be Pirates Top Starter
It was announced today that Keller, JT Brubaker, Zach Thompson, Jose Quintana and Bryse Wilson will begin the season in the Pirates starting rotation. Aside from Keller, none of those players have a long-term future with the organization. A player who does and will prove that this season will be Roansy Contreras. The 21-year-old right hander was acquired by the Pirates in the Taillon trade and will be a fixture in the rotation for years to come. Last season at Altoona and Indianapolis, Contreras combined for a 2.55 ERA and struck out 82 batters in 57 innings. He got a late recall to the majors and pitched three scoreless innings against the Cubs and he'll make Pittsburgh his permanent home later this season. In fact, I believe by the close of 2022, Contreras will establish himself as the Pirates top pitcher and the ace of their rotation. Most evaluators consider Contreras the No. 3 prospect in the Pirates minor league system.
3) The Lumber Company Will Return To Pittsburgh
OK, that might be a bit of an exaggeration but the Pirates won't finish last in Major League Baseball in home runs like they did last year. After hitting just 124 home runs in 2021, the Pirates will greatly improve upon that. I'll go as far as to say that the Pirates will have four players that will hit 20 home runs in 2022: Bryan Reynolds, Ke'Bryan Hayes, Yoshi Tsutsugo and Daniel Vogelbach.
4) Bryan Reynolds Won't Be in Pittsburgh Beyond MLB Trade Deadline
Figured I'd start with the bad news first. Reynolds is too valuable of a trade chip for Ben Cherington to not attempt to cash in on. Do I blame him? No. Cherington is a sharp general manager and will hold out until he gets a huge return for his most valuable player. When you look at his short trade history and the return that he's been able to get for players such as Clay Holmes, Starling Marte and Jameson Taillon. Consider what he will be able to get for a player with real trade value? Although it won't be a popular decision, it is the right move for the future of the  Pirates.
5) Ben Gamel Trade Chip
After a solid debut season with the Pirates, Ben Gamel will continue to establish himself as a productive major-league hitter. In a platoon role, Gamel hit .255 with 17 doubles, three triples, eight home runs in 111 games. Signs out of Bradenton indicate that Gamel will get more playing time in 2022 and hit at the top part of the Pirates order. I believe that will allow him to better his statistics which in turn, will make him an attractive trade target for contending teams come August. Like with Reynolds, I don't believe Gamel finishes the season in a Pirates uniform.
6) Cherington To Acquire Veteran Starter
Although much of the focus this season will be on the future and top prospects in the organization, I don't think Cherington will completely forget about the 2022 team. I'm looking for him to go out early in the season and attempt to bring in a veteran starter. This will not be someone like Quintana but instead be a pitcher that can be a leader of the rotation and be here beyond this year. I'm not looking for this pitcher to come through a trade of Reynolds but in another way.
7) Bednar Will Break Out
David Bednar spent a majority of 2021 as the Pirates setup man in the bullpen but that won't be the case this season. Bednar will move up as the Pirates closer and will become exactly that. The 27-year-old certainly has the stuff and makeup to be a closer and although he won't be a ton of chances to prove it, Bednar will establish himself as a premier closer in the National League and will put up All-Star like numbers.
8) Henry Davis Won't Be In Minors Long
The Pirates top pick and the No. 1 overall pick of the 2022 MLB Draft catcher Henry Davis will start the season in the minors at High-A Greensboro but I'd be very surprised if Davis doesn't skyrocket up through the Pirates system. Unlike most Pirate top prospects throughout the years, I don't see Davis spending very much time in the minors. In fact, 2022 will be his only year in the minors and Davis will be a Pirate in 2023.
9) Pirates Will Improve, Surprise During Second Half
It will be nearly impossible to not improve upon their 61 wins from a year ago so this doesn't come as a bold statement. However, I will predict that the Pirates will go over the Vegas predicted win total of 65 games and get over the 70 win mark. A big part of this will be because the NL Central will be one of the worst divisions in MLB. I also believe that the Pirates will improve as the year goes on and will create some excitement in the second half due to some of the top prospects being recalled in the second half of the season.
10) Ke'Bryan's Team
After battling injuries for a majority of last season, 3B Ke'Bryan Hayes will play up to his enormous potential and become the Pirates best player both offensively and defensively. This huge season will result in Hayes signing a long-term deal making him the new face of the Pirates organization.