Three Takeaways: Free Passes Come Back to Bite the Pirates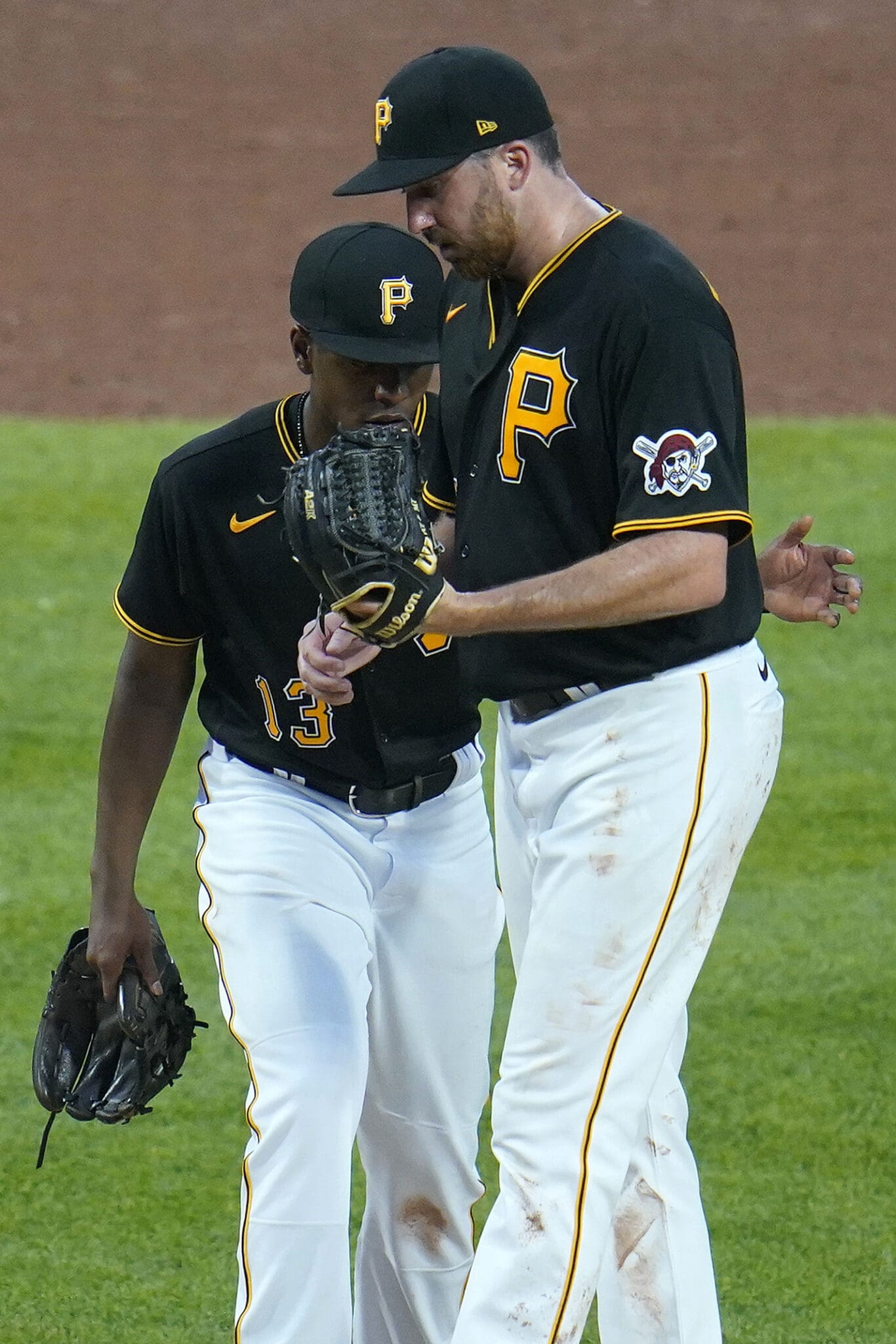 PITTSBURGH– Walks will always come back to bite you on the rear end, and that's exactly what happened to the Pittsburgh Pirates during Sunday afternoon's matchup with the Cincinnati Reds.
Pirates' pitching combined to allow six walks, with starting pitcher Zach Thompson (3-10) contributing half of those free passes in his five innings of work.
After Sunday's performance, the Pirates now have walked 423 batters during the 2022 season, which places them fifth-worst in all of MLB and only behind the Reds (446) and Washington Nationals (442) for the worst in the National League.
"The walks killed us today," said Pirates manager Derek Shelton. "We walked six guys, had five of them score along with hitting a batter and allowing him to score. Giving away free passes is something that we can't do."
In the end, those six runs allowed by either untimely walks or hit batter contributed in a big way for the Reds by a score of 9-5.
The Vieaux Looks Good
Cam Vieaux returned to the major league club and saw his first big league action since July 1, where he threw 56 pitches in one inning while giving up eight runs (seven earned).
During his outing Sunday, Vieaux pitched 1.2 innings and gave up one hit, no walks and recorded two strikeouts.
"[Vieaux] did a nice job," said Shelton post-game. Vieaux kind of put the fire out. He got Moustakas to ground out and, as you know, finished the ninth and was effective throughout the inning and change."
Looking at Vieaux's numbers, they don't do him justice for how solid he's been when called upon. Prior to Sunday's outing, Vieaux had a bloated ERA of 14.40. If you take that start on July 1, Vieaux would have an ERA of 2.25 in five innings of work.
Hold the Phone 
Since getting called back up to the majors, Rodolfo Castro has started putting together impressive games. Sunday afternoon, Castro had another multi-hit game, going two for four with a double and an RBI.
"Ever since [Castro] has been back, he's been swinging the bat really well," said Shelton. "In the two at-bats [Sunday] that he didn't get on, they were good at-bats. He hit a hard ground ball which was a good at-bat; he battled back to get it to a 3-2 count. His at-bats have been consistent, and I think that's an encouraging sign for Castro."
Since getting recalled by the Pittsburgh Pirates on Aug. 9, Castro is batting .326/.370/.605 with two homers and three RBIs in a dozen games.
In his first stint with Pittsburgh earlier this season, Castro managed just a .197 batting average and a .595 OPS in 21 games. The 23-year-old seems to be finding his stride with consistent playing time in the Bucs' infield.