Pirates Starters Are Showing a Trend and It's Paying Off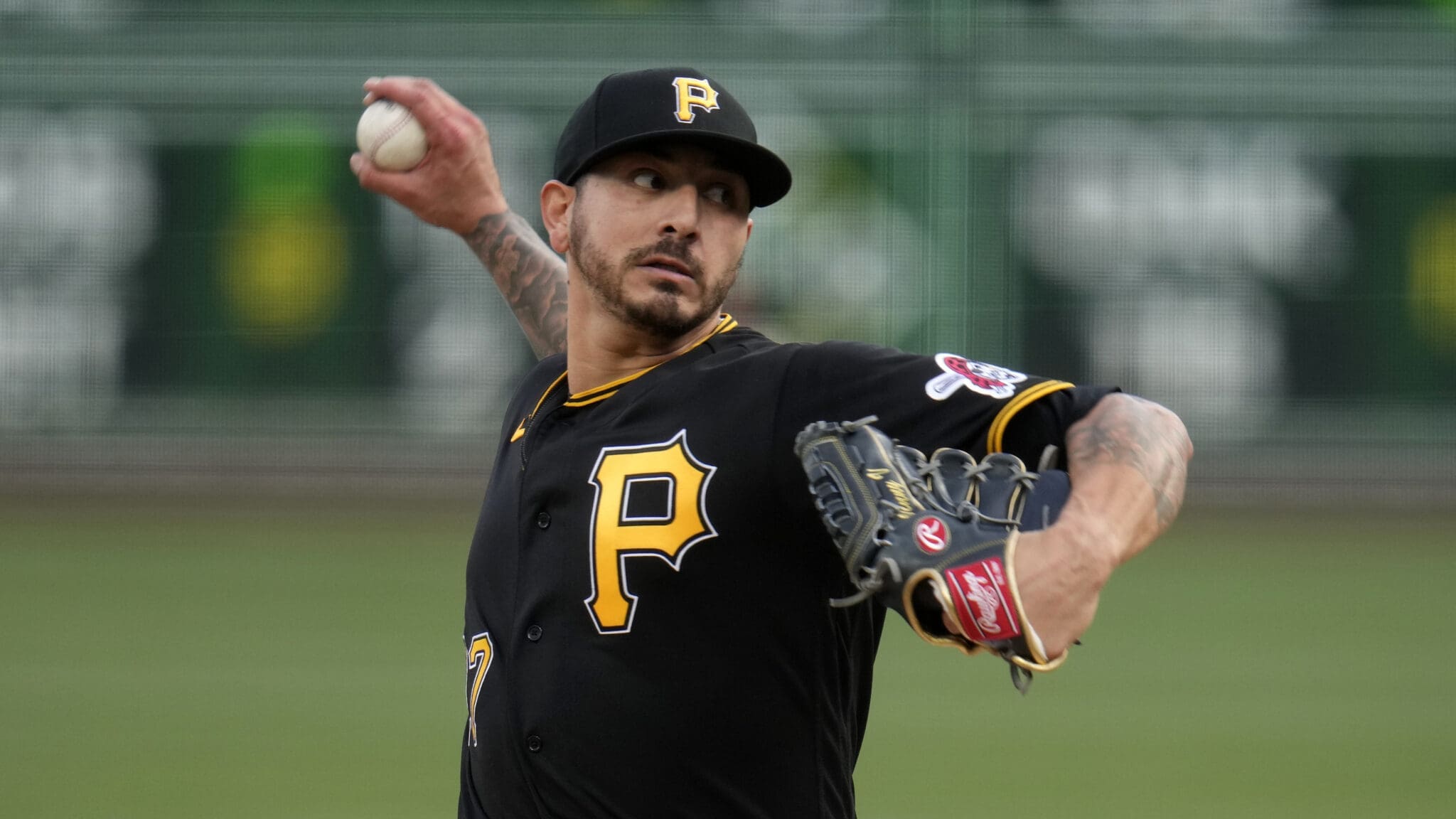 PITTSBURGH- The Pittsburgh Pirates put forth another gritty effort in their 2-0 win against the Cincinnati Reds on Sunday afternoon. That win makes it seven in a row for the Pirates.
During this winning streak and this good stretch of ball played, there seems to be a pattern forming with the Pirates and their starting pitchers.
On Saturday afternoon, Pirates manager Derek Shelton mentioned that the coaching staff has preached throwing strikes and filling the zone is one of the most important things, and this spring training, that message was made loud and clear.
In order to fill up the strike zone, you need to have your best stuff and throw it with confidence.
It seems like Vince Velasquez, Roansy Contreras, and Johan Oviedo's best pitch is their slider, and for the most part, it's working, and getting a ton of good results behind it.
The most recent success with the slider was Velasquez Sunday, with ten total whiffs on it and nine strikeouts in total with the slider.
"The ability to execute it to both sides of the plate we're what stood out," said Shelton on Velasquez's slider. "There was a ton of action on it with the ability to go back door to the left-handers and then away from the right-handers. He looked like he was in total command the entire game."
Velasquez has now put forth three straight quality starts, and in two out of the three, he leaned heavy slider usage with 49% usage on Sunday and then 42% usage on April 18 against the Colorado Rockies.
"It's about using the weapons you have, and it's individualized to each pitcher with 'one, what their attack plan is' and 'two, ability to execute your pitch.' with Vinnie, we knew the slider was good, and I think Oscar has done a good job of making it better and more importantly, let's use it as your weapon and let's use it in the zone and make people beat you."
Velasquez gave his perspective on his slider usage and his confidence in using that pitch.
"It's about trusting it and utilizing it in right sequencing. I think it's one of the primary pitches I can use to get back in the zone. As much as I love throwing my fastball, it's just more so of building confidence with that and kind of utilizing it to my advantage, whether it's getting a punch out or forcing contact. Striking out ten today was nice, but once you execute and mess around with it, it feels great to utilize it in any count. I don't see why I can't use it 50% of the time."
Just looking at the numbers from the other two pitchers I aforementioned, Johan Oviedo used his slider 40.3% of the time in 2022 and used his four-seam 43.4% of the time.
In 2023 Oviedo has used his slider 40% of the time and dropped his four-seam usage to 31.9%, and it's given him a 2-1 record with an ERA of 2.22 in his first four starts.
Contreras, has an electric four-seam in terms of velocity, but not a ton of swing and miss on it, so what do we do? Give him the green light to use his slider more often.
In '22, Contreras used his slider 34.2% of the time, and then in '23, his usage popped up to 45.7% with a whiff rate of 43.2%; that's some elite stuff right there.
Oscar Marin seems to have an effective game plan for these pitchers, and so far, it's paying extreme dividends. Now we wait and see if it's sustainable.