Pirates Prospect Watch: Gonzales Walks It Off To Cap Off Big Night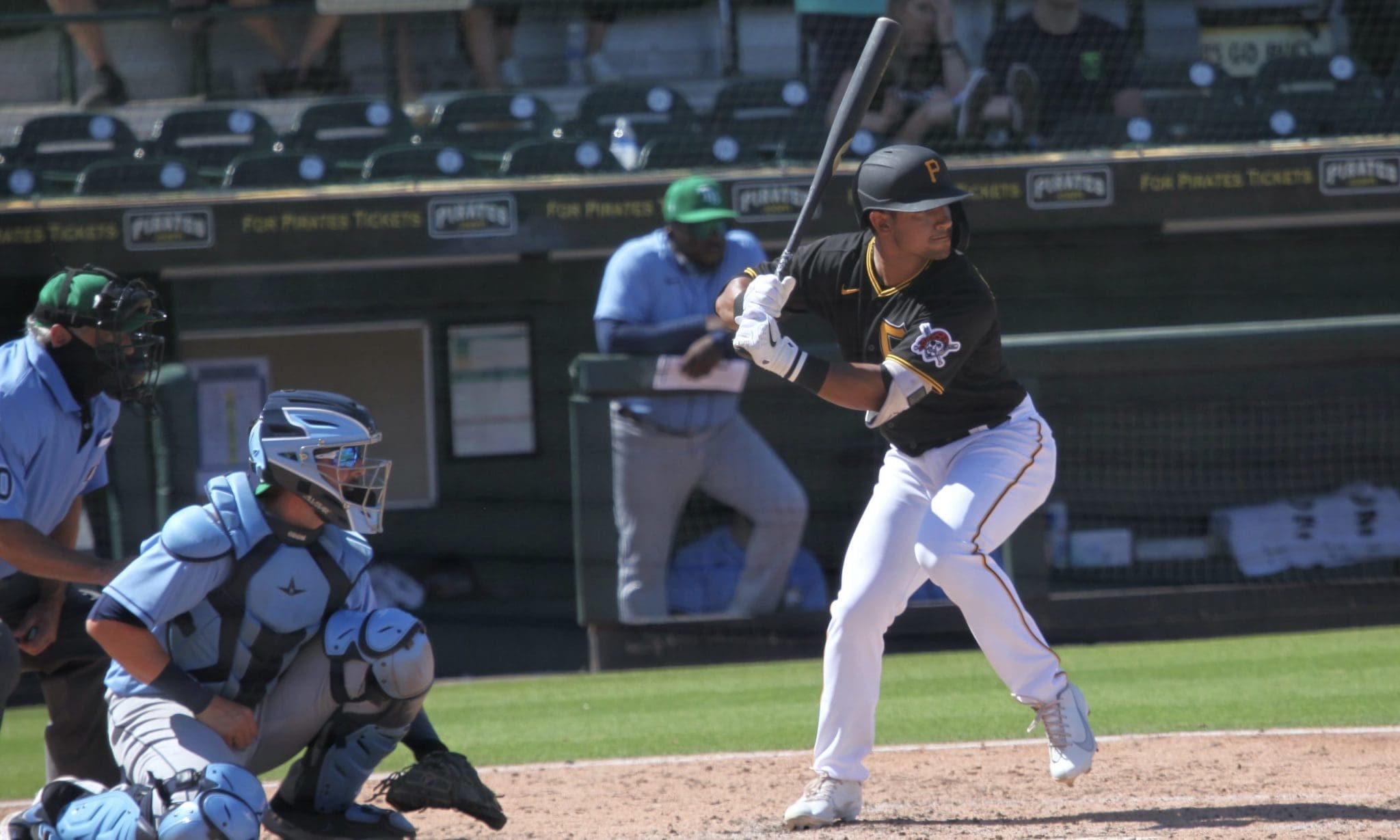 While Wednesday's edition of Pirates Prospect Watch focused on some strong performances from a number of Pittsburgh Pirates' pitching prospects, Thursday's edition is more focused on a handful of quality hitting performances.
Nick Gonzales, the first-round draft pick in 2020, led the way with a big night at the plate for the Double-A Altoona Curve. On the pitching side, Quinn Priester again looked strong in his start for the Curve.
Indianapolis Indians
INF Hoy Park
Game: 3 for 3 with a home run, a double, three RBIs, three runs and a walk
Season: .232/.354/.360, nine doubles, six triples, 26 RBIs, eight steals, 63 games
OF Travis Swaggerty
Game: 3 for 4 with a home run, a double, two RBIs, two runs, a walk and a steal
Season: .266/.353/.433, 13 doubles, seven triples, eight home runs, 45 RBIs, 13 steals, 81 games
Park and Swaggerty led the charge for Indianapolis in its 10-5 win over the Iowa Cubs. Cal Mitchell, Mason Martin and Brendt Citta also recorded multi-hit games.
On the mound, Osvaldo Bido tossed five innings of one-run ball and picked up the win.
Altoona Curve
2B Nick Gonzales
Game: 4 for 5 with three doubles, an RBI and a run
Season: .259/.376/.394, 11 doubles, four home runs, 16 RBIs, five steals, 47 games
RHP Quinn Priester
Game: 7.0 innings, three hits, two earned runs, three walks, six strikeouts
Season: 1-3, 2.50 ERA, 50.1 innings, 43 hits, 15 walks, 52 strikeouts, 10 games/10 starts
Altoona's suspended game from Tuesday night concluded with a 7-4 extra-innings loss to the Harrisburg Senators. In Wednesday's regularly scheduled game, the Curve defeated the Senators 3-2 in 10 innings.
Gonzales collected four hits, one of which was a walk-off ground-rule double to center. Priester's seven innings of work matched a career-high.
SEND US HOME @Nick_Gonzales13 pic.twitter.com/HAdA5evLJS

— Altoona Curve (@AltoonaCurve) August 18, 2022
Greensboro Grasshoppers
SS Francisco Acuna
Game: 1 for 3 with a home run, an RBI. a run and two walks
Season: .269/.363/.451, 17 doubles, five home runs, 23 RBIs, seven steals, 56 games
RHP Santiago Florez
Game: 2.1 innings, one hit, no runs, one walk, two strikeouts
Season: 2-3, 6.63 ERA, 55.2 innings, 61 hits, 24 walks, 54 strikeouts, 28 games/five starts
For the second straight game, Acuna recorded a home run, giving him five on the season. Florez was strong out of the bullpen, but Greensboro fell to the Rome Braves 4-3.
Bradenton Marauders
1B Brendan Dixon
Game: 2 for 5 with a home run, three RBIs, a run and a steal
Season: .212/.344/.352, 10 doubles, two triples, seven home runs, 32 RBIs, six steals, 76 games
INF Tsung-Che Cheng
Game: 2 for 4 with a home run, an RBI, two runs, a walk and a steal
Season: .267/.361/.416, 20 doubles, six triples, five home runs, 42 RBIs, 24 steals, 84 games
Dixon and Cheng combined for four of the Marauders' 11 hits in their 7-3 win over the Tampa Tarpons. Jack Brannigan and Wyatt Hendrie also each recorded a pair of hits for Bradenton.
Carlos Lomeli tossed three perfect innings of relief and picked up three strikeouts.