Pirates Prospect Watch: Gonzales, Rodriguez Homer For Altoona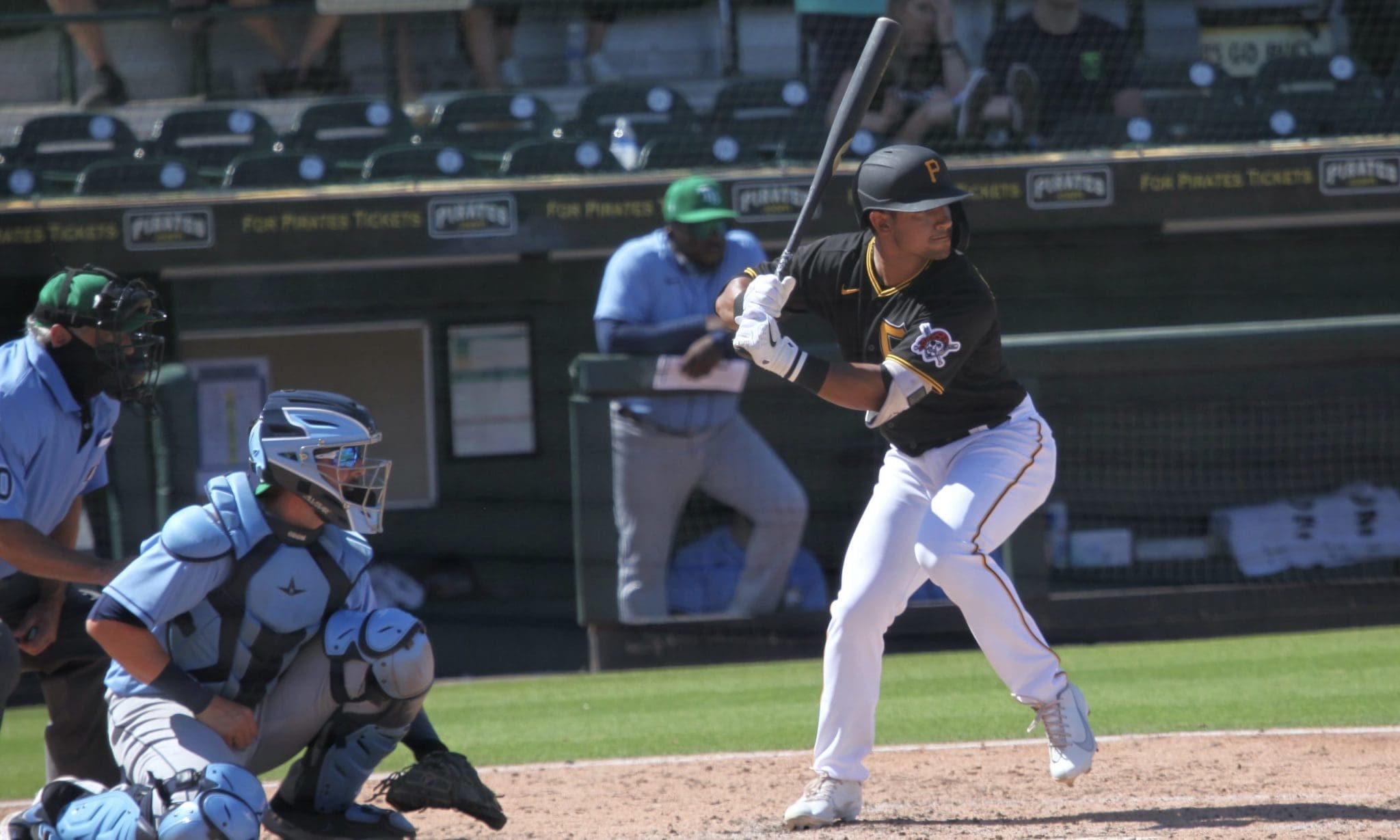 A trio of intriguing prospects hit home runs for the Double-A Altoona Curve, including 2020 first-rounder Nick Gonzales and catcher Endy Rodriguez.
The Triple-A Indianapolis Indians exploded four 14 runs in their victory on Thursday night, and again received a strong performance from Cal Mitchell. Here are some of the other top performers from Thursday's action down on the farm for the Pittsburgh Pirates.
Indianapolis Indians (60-58)
OF Jared Oliva
Game: 3 for 4 with a home run, three RBIs, three runs and a walk
Season: .233/.290/.392, 13 doubles, three triples, six home runs, 24 RBIs, 14 steals, 74 RBIs
OF Cal Mitchell
Game: 2 for 4 with a triple, two RBIs, a run and a sacrifice fly
Season: .333/.384/.539, 17 doubles, two triples, eight home runs, 47 RBIs, seven steals, 59 games
Led by Oliva and Mitchell, it was a balanced attack by the Indians' offense in their 14-4 win over the Rochester Red Wings.
On the pitching side of things, Cam Alldred, Travis MacGregor and Hunter Stratton combined to throw five scoreless innings of relief.
Altoona Curve (58-58)
1B Aaron Shackelford
Game: 2 for 3 with a home run, three RBIs, a run and a walk
Season: .251/.322/.536, 21 doubles, one triple, 24 home runs, 70 RBIs, nine steals, 93 games
C Endy Rodriguez
Game: 1 for 3 with a home run, two RBIs, two runs and a walk
Season: .356/.453/.711, four doubles, four home runs, 13 RBIs, 12 games
Altoona lost an 11-8 shootout to the Bowie Baysox, but both Shackelford and Rodriguez had big games at the plate. With his home run, Rodriguez now has at least one hit in his first 12 games with Altoona since being promoted from High-A Greensboro.
Gonzales also went deep for the Curve, and Tahnaj Thomas tossed two scoreless innings out of the bullpen.
Greensboro Grasshoppers (51-63)
RHP Ricky DeVito
Game: 4.0 innings, four hits, no runs, one walk, four strikeouts
Season: 3-4, 4.71 ERA, 63 innings, 56 hits, 40 walks, 79 strikeouts, 33 games/four starts
RHP Cristian Charlie
Game: 3.0 innings, two hits, no runs, no walks, seven strikeouts
Season: 2-0, 2.25 ERA, 16 innings, 12 hits, six walks, 12 strikeouts, nine games
Greensboro swept a doubleheader over the Greenville Drive, including a 6-0 shutout win in game two. Thanks to the shutout, the pair of pitchers get the credit in the highlights.
Eli Wilson had a huge day at the plate, going 4 for 7 with a home run, a double, three RBIs and a run scored between the two games. Greensboro won game one 3-2.
Bradenton Marauders (60-56)
INF Tsung-Che Cheng
Game:  3 for 3
Season: .273/.373/.430, 21 doubles, seven triples, six home runs, 43 RBIs, 26 steals, 91 games
INF Deivis Nadal
Game: 2 for 3 with a double and an RBI
Season: .218/.311/.316, 12 doubles, two triples, one home run, 16 RBIs, 11 steals, 56 games
Bradenton fell 5-2 to the Dunedin Blue Jays, but as has been the case for the Marauders, Cheng turned in a strong performance to continue his fine season. Nadal makes his debut on Pirates Prospect Watch with a double and an RBI.
In his second game with Bradenton, Termarr Johnson drove in a run with a sacrifice fly.