Pirates Prospect Daily: RHP Dante Mendoza Breakout Season?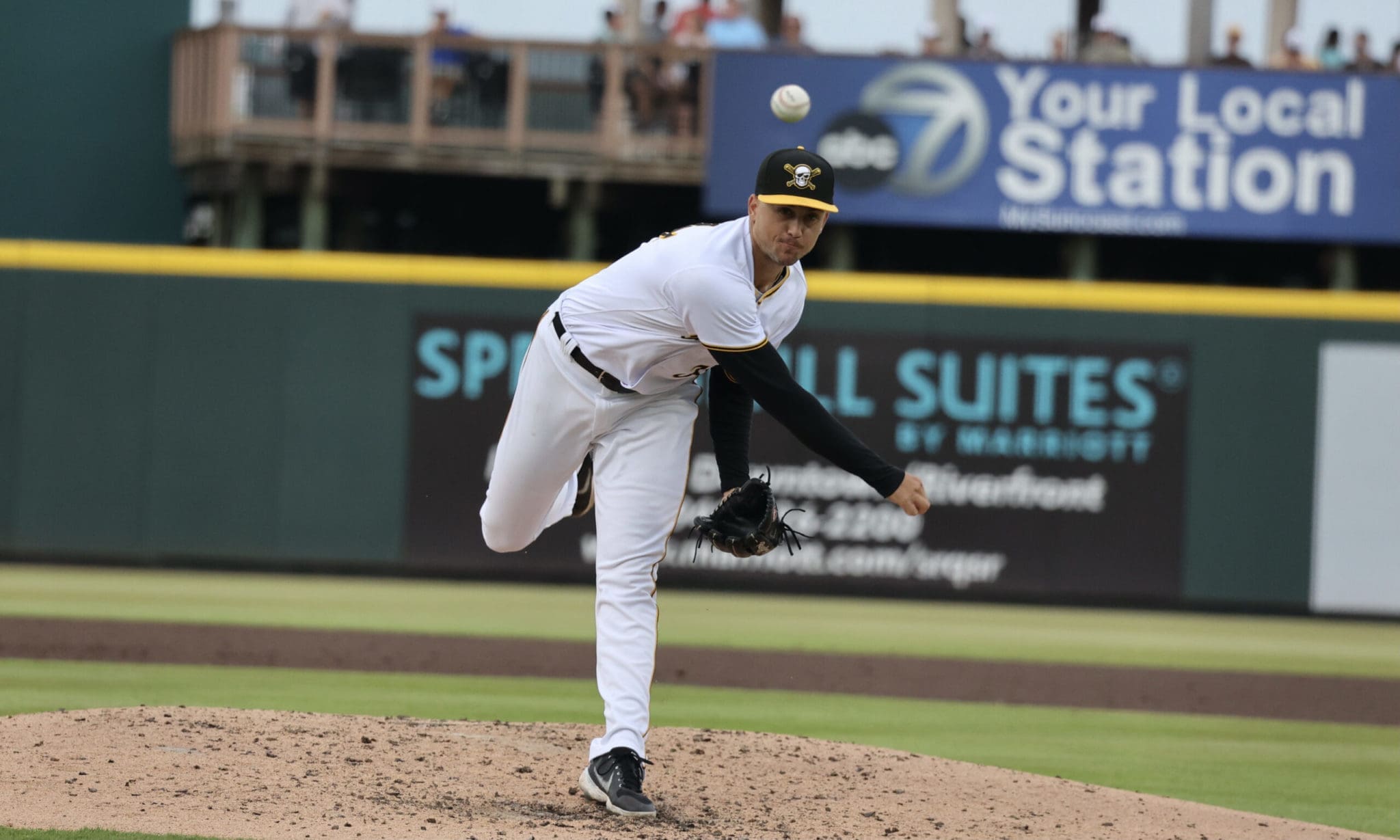 Every year, there are a certain group of prospects who generate the most buzz — the young players on the cusp of reaching the Major Leagues, the first round draft picks and big-ticket prospects acquired in trades. Every year, there are also a group of prospects, who while not as highly-regarded in terms of prospect rankings, catch your attention. One of those players this year is Pirates pitcher Dante Mendoza, who is quietly having a strong season.
Mendoza, 23, was acquired from Cleveland in 2018 in the deal that netted them shortstop Erik Gonzalez and pitching prospect Tahnaj Thomas in exchange for outfielder Jordan Luplow and infielder Max Moroff.
Last season, Mendoza was only able to pitch 3.2 innings. This year, Mendoza is fully healthy again and is having a strong season on the mound. For the first time in his career, he is pitching exclusively out of the bullpen, and the move has paid off.
In 29.1 innings with Low-A Bradenton, Mendoza posted a 1.23 ERA/3.15 FIP in 21 appearances and he picked up three saves. Mendoza owned a high strikeout rate of over 32%, but that also came with a high walk rate, 13%. The good news for the right-hander is that he only allowed a single homerun.
The strong performance led to a promotion to High-A Greensboro for Mendoza, and he has made a pair of appearances for the Grasshoppers.
While Mendoza is a bit on the older side for the lower levels of the minor leagues, he doesn't come with a lengthy track record. He just crossed the 100 innings mark for his minor league career this season after being selected in the 12th round of the 2017 MLB Draft.
Mendoza will look to keep the ball rolling with Greensboro as he looks to work his way up the system. He could emerge as onw to watch with continued success out of the bullpen.