Perrotto: The Sadness Still Lingers 50 Years Later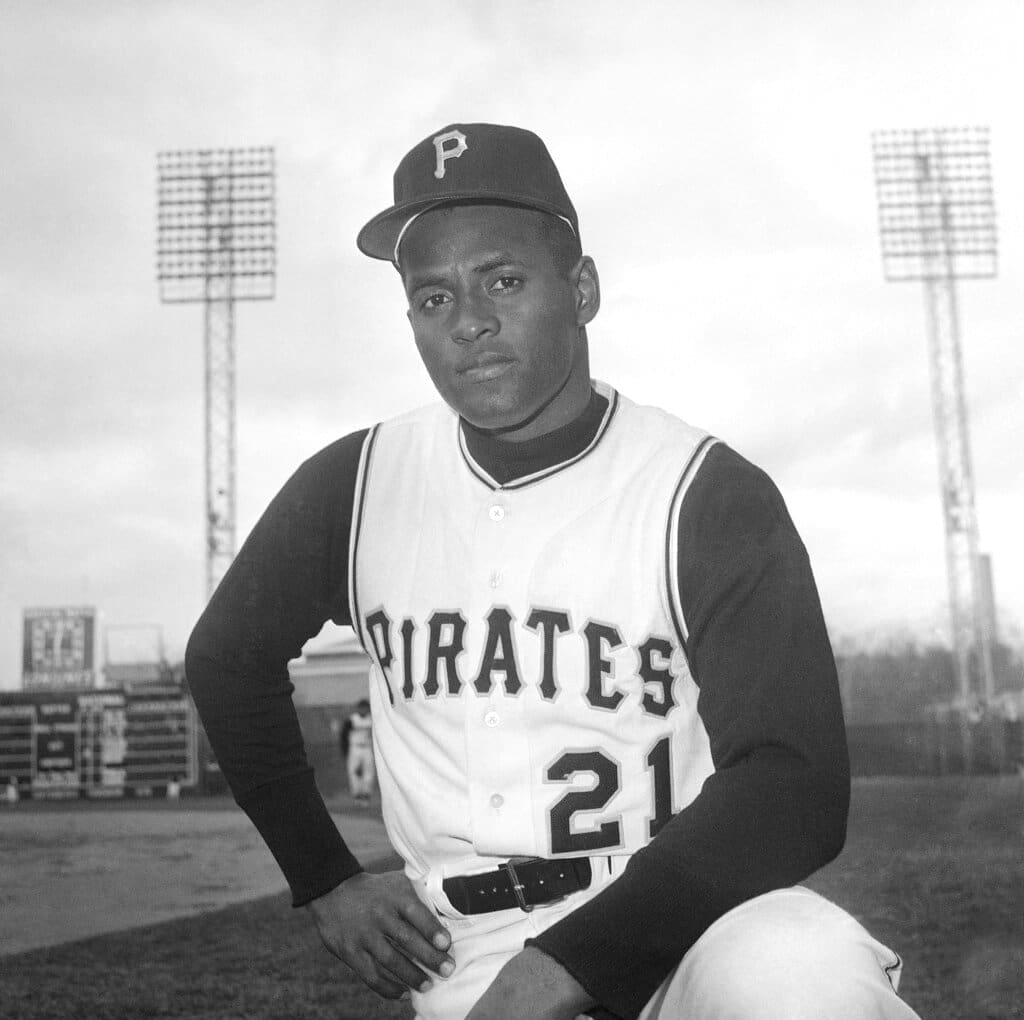 My memories of New Year's Day in 1973 remain vivid 50 years later.
I was just 8 years old and had enjoyed a big New Year's Eve – by a kid's standard – watching Guy Lombardo and the Royal Canadians on television with my parent before going to bed right after midnight. Staying up after midnight was a big deal then instead of what is now a usual occurrence as a baseball writer.
I remember waking up that morning and my mother pulling me aside and giving me some incomprehensible news — Roberto Clemente had died in a plane crash.
Details were slow to emerge on exactly what happened. There was no internet then or 24-hour news channels. News about the crash made its way from San Juan to Pittsburgh in dribs and drabs throughout the day.
Only later in the day was it learned that Clemente had died in a heroic way. The plane was filled with supplies earmarked for residents of Nicaragua, who were victims of an earthquake.
Death was not an entirely foreign concept despite my young age. My paternal grandfather had died the previous January.
That was different, though. Grandpa was old and, in my mind, only old people died.
Clemente was the Pittsburgh Pirates' right fielder. He had collected his 3,000th hit during the last weekend of the regular season. He had led the Pirates to victory in the World Series in 1971.
Most sobering was The Great One was just 38, That is old by baseball player standards only.
Roberto Clemente wasn't supposed to die, at least not for a long time from then.
I stood there so stunned trying to comprehend the news that I didn't know how to react. Once I was able to digest what had happened, I cried and cried.
Clemente was my hero, like he was for so many kids growing up in Western Pennsylvania in that era. He was unquestionably the Pirates' best player and on his way to the Hall of Fame.
It was a time when the Steelers were just rising to prominence after four decades of futility, the Penguins were basically irrelevant and the Condors – Google them – had folded.
Thus, the Pirates were the kings of the Pittsburgh sports scene.
The first Major League Baseball I ever attended was between the Houston Astros and Pirates on May 30, 1969 at Forbes Field.
My parents and I had box seats right behind third base. I didn't know any better at the time but those were prime seats.
In the sixth inning, Clemente hit a ball into the gap in right-center field. He sprinted around the bases and slid into third with a triple.
It happened right in front of me, leaving an impression on a 5-year-old that has lasted more than five decades.
In fact, my two memories from that day are the triple and the smell of hot dogs from the concession stand. And that's it.
I just assumed Roberto Clemente would continue to play for the Pirates until he could play no more. He still hit .312 in 1972 despite his advanced age.
After he finished playing, I thought he would become their manager and stay in that job forever.
Instead, he was gone, and the memory still makes me sad today. The awful feeling of losing your hero when you are 8 years old never quite goes away – even after 50 years.