Perrotto: One Glaring Hole Still Exists in Pirates' Lineup (+)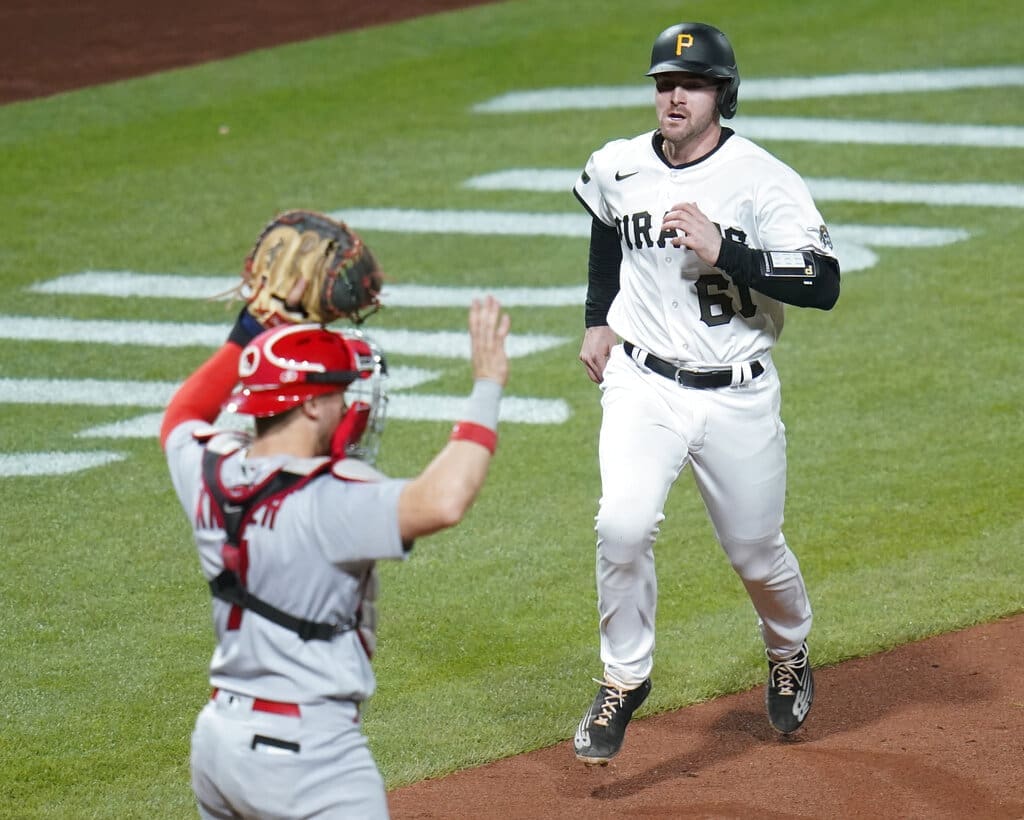 SAN DIEGO — Lost in all the Bryan Reynolds trade talk and the Pittsburgh Pirates filling a big hole at first baseman with not one but two players, is that they still have a glaring need.
The Pirates have exactly one catcher on their 40-man roster. That is Endy Rodriguez.
Granted, Rodriguez is considered the Pirates' top prospect by many analysts. He is coming off a strong season in which he was named MVP of the South Atlantic League while shining for High-A Greensboro.
However, Rodriguez is going to start next season in the minor leagues. That is not a surprise pronouncement, but Pirates manager Derek Shelton made it official Monday during baseball's Winter Meetings at the Manchester Hyatt.