Perrotto: Pirates Might Want to Think Twice Before Trading David Bednar (+)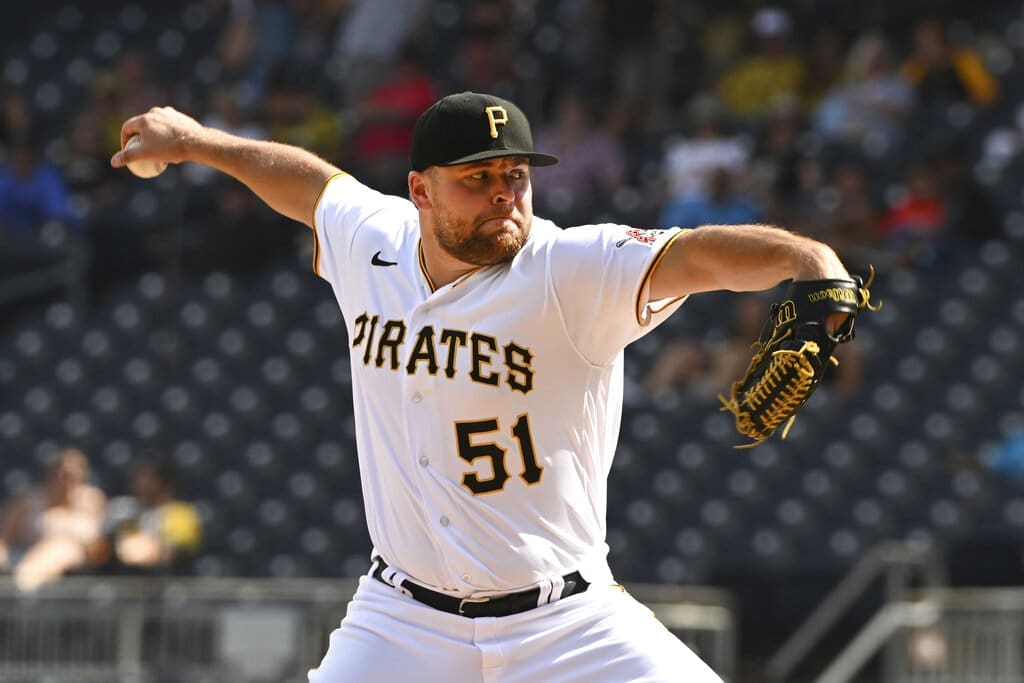 The Pittsburgh Pirates' stinker of a second half has been the product of many things.
Playing bad baseball is first and foremost on the list. The Pirates don't consistently pitch, hit or field to a big-league standard.
The talent level is bad. The 28-man roster full of players claimed off waivers. In other words, other teams' rejects.
The Pirates also traded two of their better players before the deadline. They shipped designated hitter Daniel Vogelbach to the New York Mets and left-hander Jose Quintana to the St. Louis Cardinals.