PBN Around the Horn: One More Series To Go Folks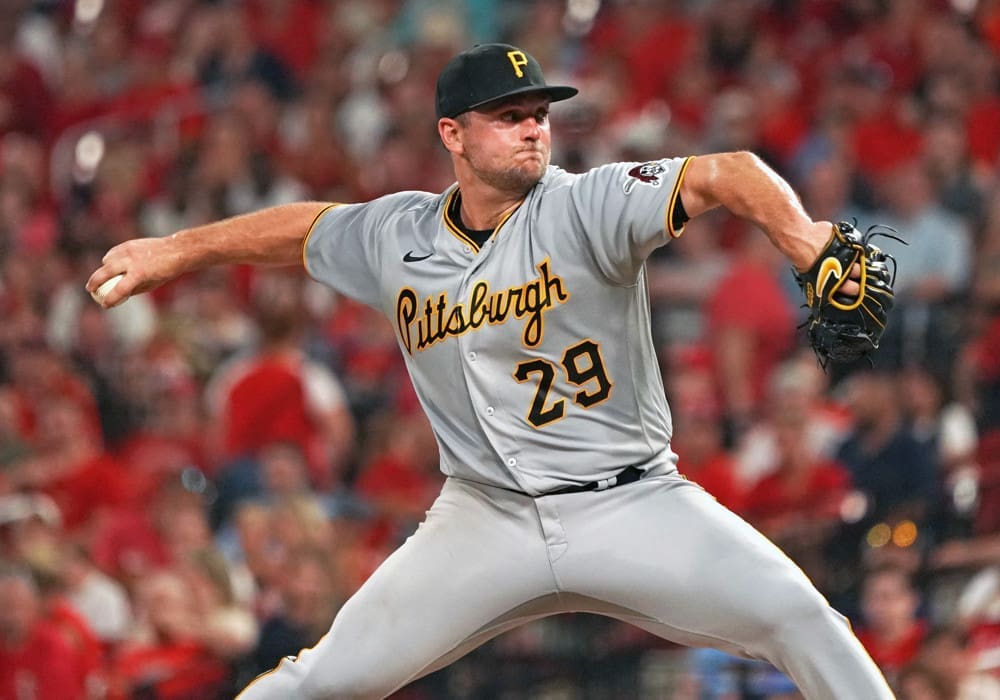 Welcome to the PBN Around the Horn. Here you'll find news and notes from across Major League Baseball, your Pittsburgh Pirates, and around the Sports Now network.
After a disappointing start from Yajure, the Pittsburgh Pirates (59-100) are set to play their last series of the year, and it's a three-game series against the Cincinnati Reds (82-77). Wil Crowe (5.77 ERA) gets his last start of the year against Luis Castillo (4.05 ERA). The first pitch is scheduled for 6:35 p.m. 
Weather: 70 degrees, sunny
TV/Radio: AT&T Sportsnet, 93.7 The Fan
Line: PITT +150 underdogs, O/U TBA
UPDATE (5:58 p.m.) Pirates Lineup
Tonight's lineup.#LetsGoBucs pic.twitter.com/CFLS3BRo0e

— Pittsburgh Pirates (@Pirates) October 1, 2021
UPDATE (2:21 p.m.) The Cardinals have signed Adam Wainwright to ensure he comes back for 2022.
UPDATE (12:52 p.m.) It is officially the red beard A.K.A Colin Moran's Birthday today.
Happy Birthday, @morancolin92! 🥳 pic.twitter.com/qbkxGNMYns

— Pittsburgh Pirates (@Pirates) October 1, 2021
Pittsburgh Baseball Now Notes
Time To Let Oneil Cruz Finish Season In Pittsburgh 
Tanner Anderson Selected, Contreras Sent Down, Peters to 60-Day
Pirates Get Shut Out 9-0 In Series Finale Against Cubs
Pirates Prospects Notes
Wilbur Miller got the nod for the daily prospect coverage Thursday night. Tons of news and stats to go over for Wilbur in the prospect watch.
Around the Network 
Steelers Now: Is Stephon Tuitt Going to Return Soon?!
Pittsburgh Hockey Now: Is Sulivan Playing It Safe or Challenging Prospects?
Pittsburgh Sports Now: How Dave Wannstedt Built A Lasting Relationship With LeSean McCoy
WVU Sports Now: Quintessential Combo for WVU Football's Week 5 Uniforms
Nittany Sports Now: Can Penn State Avenge Last Season's Week One Loss To Indiana?