Mitch Keller Ks 10 Dodgers, Pirates Move 10 Games over .500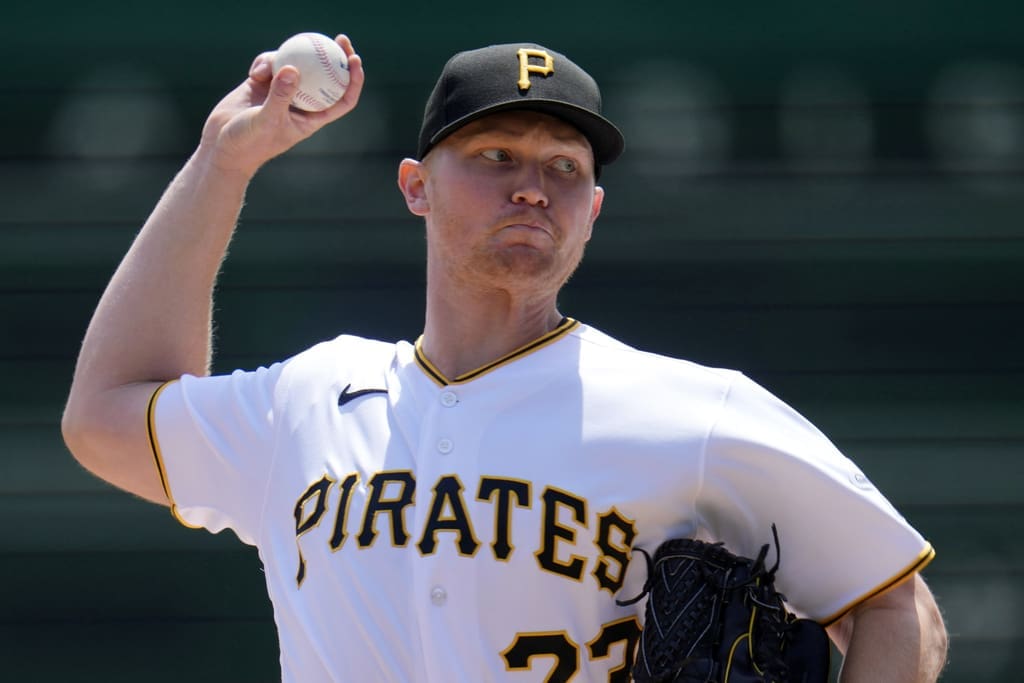 PITTSBURGH – The Pittsburgh Pirates are now 10 games over .500. And it's only April.
The National League Central-leading Pirates continued their surprising start to the season Thursday, improving their record to 18-8 by beating the Los Angeles Dodgers 6-2 at PNC Park.
The Pirates took two of three in the series from the defending NL champions and continued their stunning turnaround. The Pirates finished last in the division each of the previous four seasons and lost 101 games in 2021 and 100 games in 2022.
Wednesday's win also capped a 6-1 homestand and was the Pirates' ninth victory in their last 10 games.
Mitch Keller (3-0) tied his career high for strikeouts with 10 while pitching two-run ball over six innings. Duane Underwood Jr., Jose Hernandez and David Bednar combined for three scoreless innings of relief.
He was backed by back-to-back home runs by Connor Joe and Rodolfo Castro in the sixth inning off reigning NL ERA champion Julio Urias (3-3) that pushed the Pirates' lead to 6-2. Bryan Reynolds had two hits for the Pirates.
The Dodgers took the early lead against Keller on David Peralta's two-run single in the first inning.
The Pirates answered with three runs in the bottom of the inning to move in front 3-2.
Tucapita Marcano led off with a bunt single and continued all the way to third base on catcher Austin Barnes' throwing error. Bryan Reynolds followed with an RBI single then Castro hit a sacrifice fly and Jack Suwinski singled in a run later in the inning.
The back-to-back homers in the sixth helped the Pirates break the game open.
The Pirates open a six-game road trip Friday night when they face the Washington Nationals at Nationals Park. Left-hander Rich Hill (2-2, 4.85) will pitch for the Pirates against former Pirate Chad Kuhl (0-1, 7.36).