Kevin Newman Finds It 'Strange' to be Visitor at PNC Park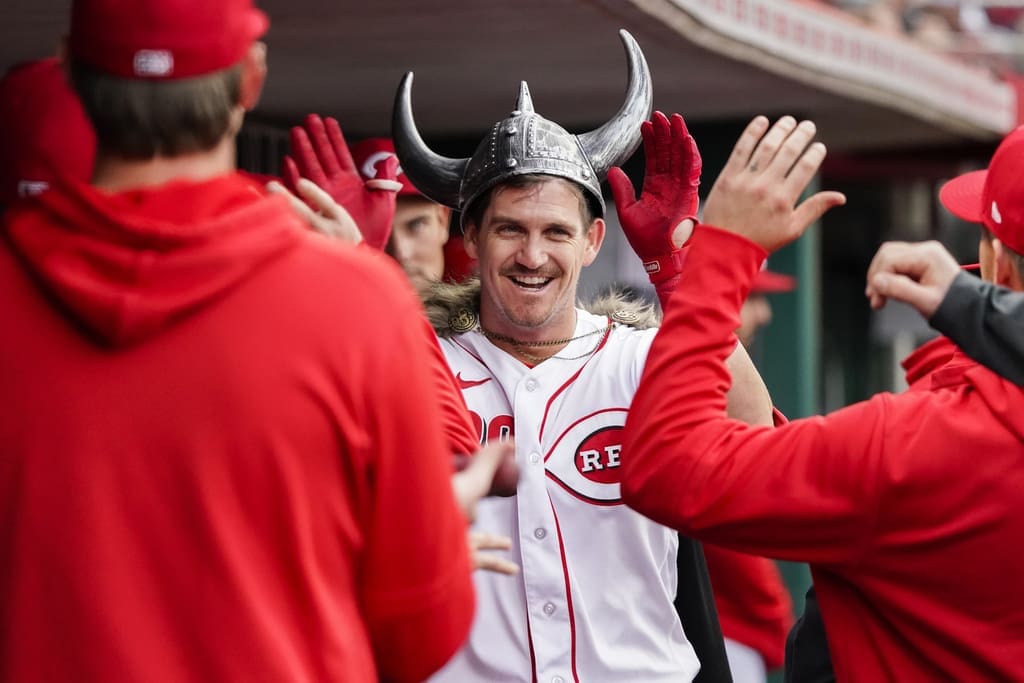 PITTSBURGH – Kevin Newman readily admits that it feels odd to be back in Pittsburgh in a visiting uniform.
The infielder has returned to PNC Park with the Cincinnati Reds for their four-game weekend series with the Pirates after being traded in November. Newman was the Pirates' first-round draft pick in 2015 and played in the major leagues. with them for five seasons from 2018-22.
"It's a little strange, especially at first," Newman said Thursday night before the Pirates beat the Reds 4-3 in the series opener. "This city and this field hold a special part in my heart. I was here for long enough to feel the city, so it's a little bit strange.
"The first thing I thought of was, wow, just how pretty the city was. It's beautiful. Coming through the tunnel and seeing it again, it's been a while, so it was cool to come back in and see the grandness of the city."
Through 13 games, Newman is hitting .220/.250/.390 with two home runs. He has made seven starts at shortstop, two as the designated hitter and one each at second base and third base.
"It's obviously new and exciting to get a new group of guys in the clubhouse, the coaches and the city," Newman said. "It was tricky at first, leaving behind the relationships in Pittsburgh I made and have grown. But, at the end of the day, it was exciting to try something new."
The shock of playing against the Pirates has worn off at least a little bit. The Reds and Pirates opened the season in Cincinnati three weeks ago, giving Newman a chance to see all his old teammates.
"That was a tricky one because obviously there was some emotion there opposite the guys," Newman said. "At the same time, there's a job you have to do. You want to go out and play. I really tried my best to separate the two and just go out and play but it was weird looking over there and seeing all of my buddies and catching up with them before the game. I think it went pretty well."
That Newman was traded in the offseason was not a complete surprise. He had been passed on the Pirates' middle infield depth chart by such younger players as Oneil Cruz, Rodolfo Castro and Ji Hwan Bae.
With the Reds, Newman could have a chance to see regular time at shortstop if Jose Barrero falters.
"Being drafted here and knowing everybody, I would have loved to have stayed," Newman said. "I think there would be better opportunity here for me with the Reds. That's a little above my pay grade so I try not to think too much about that. I'm really not the one who had control over that. I just come to the yard, work hard and try to contribute as best I can. That's all I can control."