Demilio: Hayes' Defense Not Enough To Overcome Arenado's Reputation For Gold Glove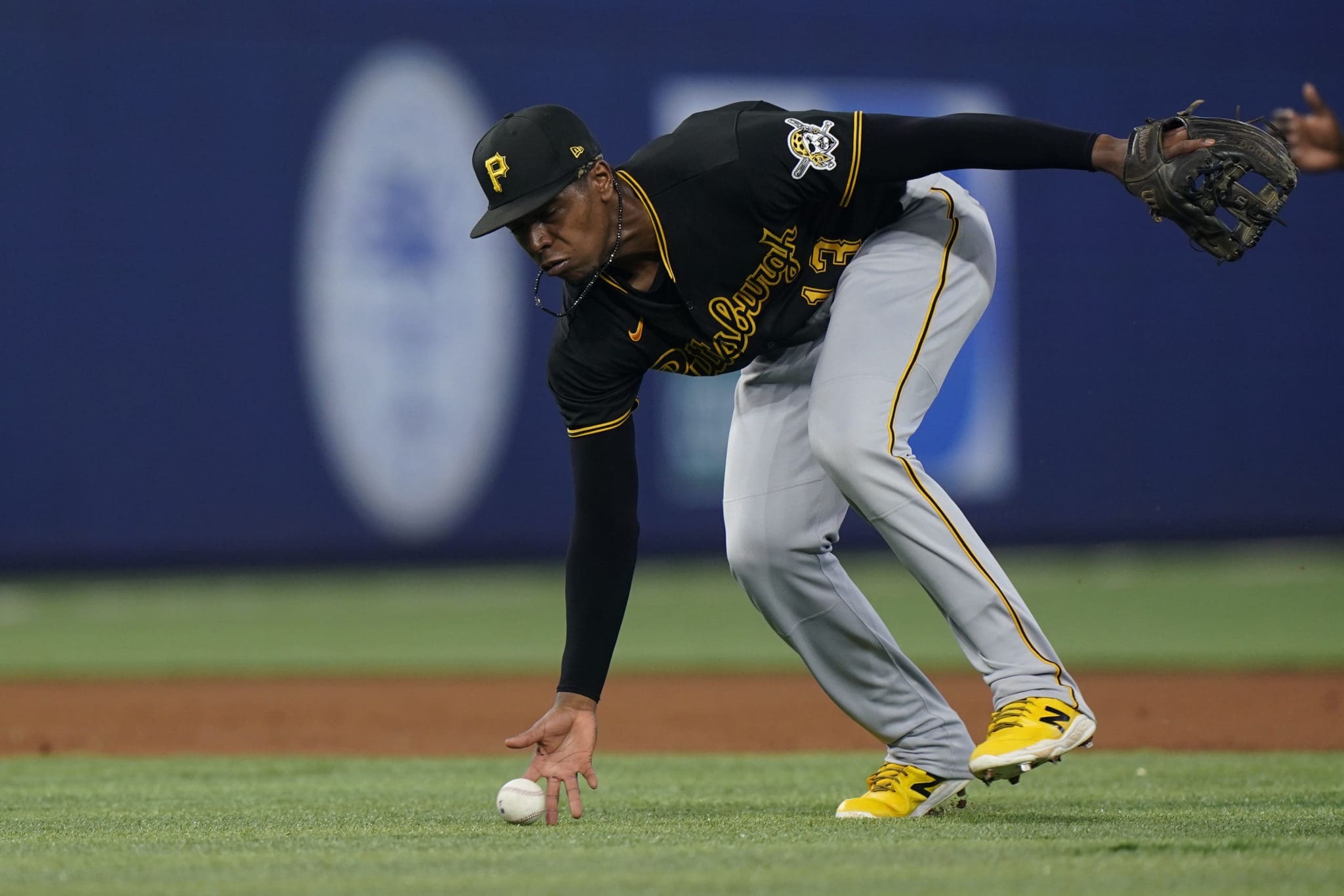 Ever since debuting with the Colorado Rockies as a 22-year-old in 2013, Nolan Arenado has been one of the best defenders in baseball. Manning the third base position, Arenado had won the Gold Glove Award in nine straight seasons, going 9 for 9 in his career.
Combine that with the fact that he is seven-time All-Star, a four-time Silver Slugger winner and a 2022 National League MVP candidate, and that is quite a reputation.
That reputation can't be questioned and neither can his defensive abilities.
But, it was that overall reputation that proved to be too much to overcome for Pittsburgh Pirates third baseman Ke'Bryan Hayes — the more worthy selection for the 2022 Gold Glove.
After all, this year's Gold Glove should be based on 2022 defense alone — not previous seasons, not offensive statistics and not reputation.
Looking at the numbers and Hayes has the edge over Arenado in most categories at third base.
For starters, Hayes led the entire league, not just third baseman in defensive runs saved with 24.
Let me repeat that. The player who led all players in DRS, regardless of position or league, did not receive a Gold Glove.
Arenado had 19. Still a very, very good number but that number was shy of Hayes' mark.
Ok, so what else?
Hayes led all third baseman in outs above average with 18. Arenado again posted a very strong mark of 15, but a mark again that is shy of what Hayes posted.
Defensive WAR? You guessed it, Hayes again had the edge over Arenado.
For those of you who are in favor of more traditional stats, both players committed 12 errors on the year and Hayes held a slight edge in fielding percentage.
Looking strictly at 2022 defensive statistics, it's hard to come up with a clear argument as to why Arenado was deserving of the award over Hayes.
Take into account his reputation, and there might lie your answer.
If this was a blind test and the résumés did not have names attached to them, and Hayes is your 2022 Gold Glove recipient.
If Hayes wants to supplant Arenado as the recipient of the award in future seasons, he may just have to do something that nobody has ever seen before.
It's now proven that it will be an uphill climb for the slick-fielding Hayes to get a gold patch on his glove.