From Almost Retiring to Thriving, Jason Delay Making Most of Opportunity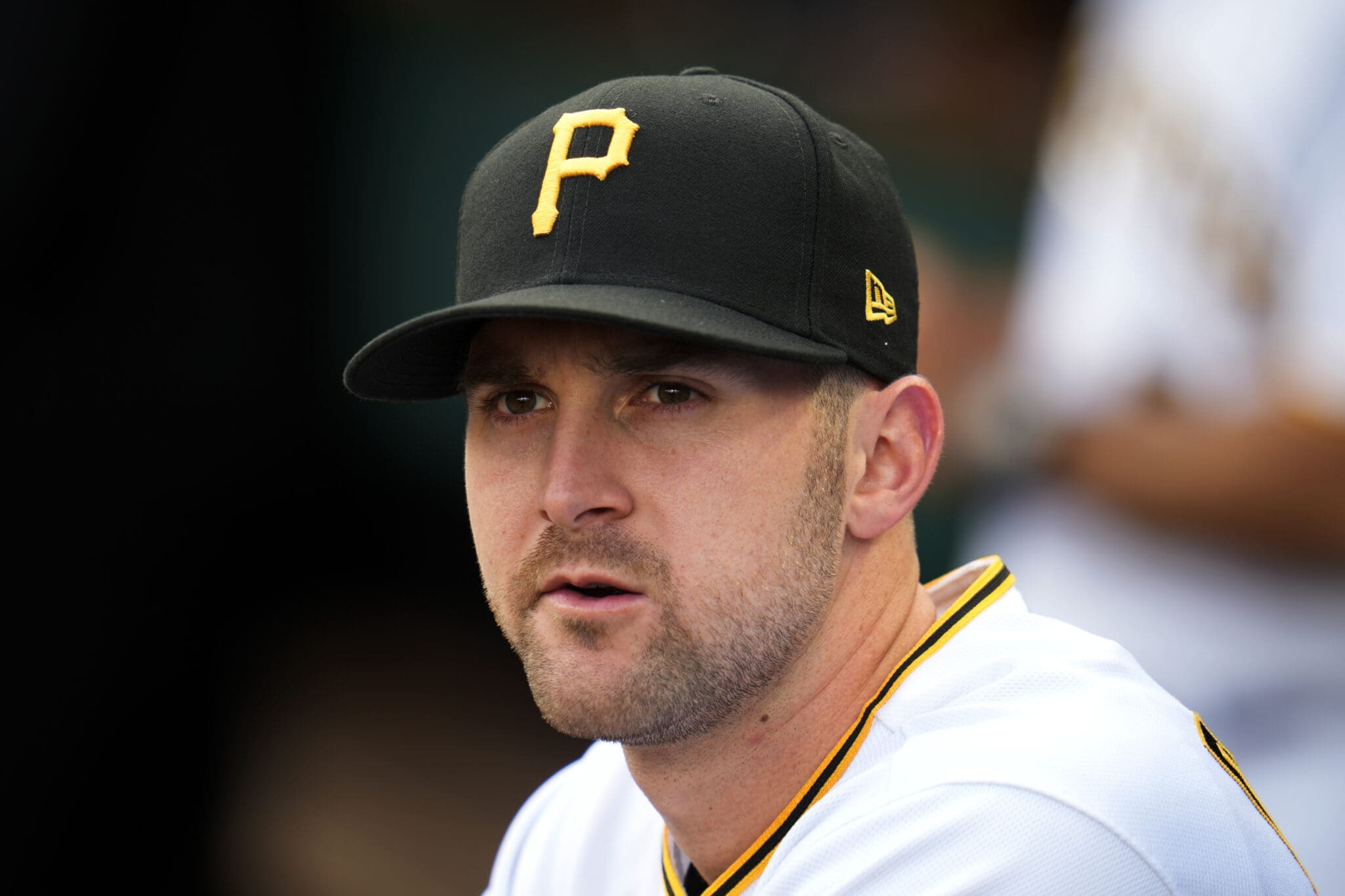 PITTSBURGH — About a year ago, Pittsburgh Pirates catcher Jason Delay came pretty close to hanging up his spikes for good.
After the Pirates drafted him in the fourth round of the 2017 MLB Draft out of Vanderbilt, Delay spent five seasons in the minor leagues with the organization. While he always had a strong reputation as a defender, Delay hadn't been a big producer with the bat.
At 27-years-old and yet to receive a chance in the big leagues — on top of not having a clear path to reaching Pittsburgh, Delay came close to stepping away from the game.
It's safe to say Delay is glad he didn't as the last 12 months or so have "just been crazy," as he said.
Delay received his first shot in the middle of June last year in the first game of a doubleheader against the St. Louis Cardinals at Busch Stadium. After being sent back down after the game, the Pirates brought him back in early July — this time for good.
Delay spent the rest of the season with the Pirates. In all, Delay displayed his usual defensive abilities behind the plate. With the bat, Delay hit .213 with a .536 OPS in 57 games.
After getting outrighted to Triple-A Indianapolis in the offseason, it wasn't clear if Delay would ever return to the big leagues. Alas, Delay won the backup catching gig out of spring training this year, and the decision from the Pirates has paid off.
While Delay has long been praised for what he's done with the glove, this year, he's impressed more with the bat. Through his first 17 games this year, Delay is batting .383 with a .574 slugging percentage and a .998 OPS. He's doubled four times, homered once and has already driven in eight runs.
"I don't think anything has changed in my approach. I've definitely made a couple mechanical adjustments – you know, lowering my hands – kind of allowing myself to get into my load a little bit longer. Kind of cleaned up my path I think that's helped a lot. I still consider myself a defensive first catcher. Any offense I can provide is kind of a bonus," Delay said.
The minor tweaks he's made have paid dividends and Delay has been one of the biggest surprises in the early part of the season.
As a backup catcher, playing time is sparse. So it's important for Delay to stay ready for when his opportunities come. There's a lot of behind the scenes work that goes into Delay's off-day routine.
"On the off days, I'm usually catching the starter's side (session). Then just hitting off the machine to keep my eyes adjusted to velocity and spin and all that. The routine becomes very important on the days you're not playing," he said.
Has Delay's early-season performance led to the possibility of some increased playing time? Well, not necessarily — even despite Austin Hedges' struggles at the plate.
"I like where (Delay's) at (as the backup). He has done a really good job. But I think on the flip side of it, there's a lot Hedgey brings for us behind the plate, in terms of what he does, that's very vital to us. The fact that Hedgey is here, Jason has grown a ton on that side of the baseball, in terms of how he's doing, how he's running the game," manager Derek Shelton said.
Hedges has been around the game for quite a while. The Pirates brought him in as a free agent this offseason for what is his ninth season in the big leagues.
Like Delay, Hedges is considered a defensive-first catcher. For his career, Hedges has accumulated 75 defensive runs saved. Delay knows he has a valuable asset in Hedges.
"We don't really talk too much about kind of the physical aspects about catching – the receiving, the blocking – that sort of thing. It's all about the game planning and he's really, really good at it. He's definitely a leader on this team so just observing the way he handles all that I think can only help me in the long run," he said on Hedges. 
So, while he may not be taking the starting gig from the veteran Hedges anytime soon, Delay is thriving in his role as his understudy. That surely beats retirement.