Coach Like a Girl: Pirates' Caitlyn Callahan is Breaking Through Barriers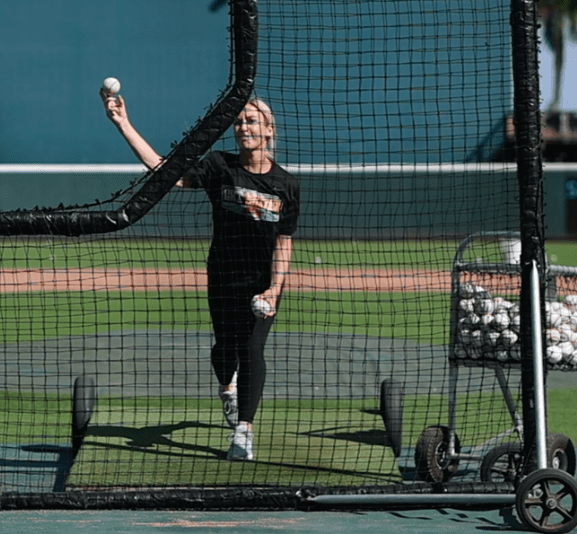 In October of 2021, the Pittsburgh Pirates made franchise history with the hiring of development coach Caitlyn Callahan, the first ever full-time female coach in team history.
On Tuesday afternoon, the Pirates held a press conference a day before National Girls and Women in Sports Day, introducing Callahan and made her available for questions to a select group of media.
In light of Callahan making Pirate history and being one of a select group of women in baseball, Pittsburgh Baseball Now asked her what it felt like to now be a part of that select group of women.
"It's really empowering, and I was speaking on this [Monday]. There's a great group of strong women in the Pirate's organization, and others outside like Rachel Balkovec, Alyssa Nakken, Bianca Smith, and one of my mentors Katie Krall. It's an honor and I don't take it lightly by any means," said Callahan on Tuesday.
With recent hires like Katie Krall to the Red Sox and Rachel Balkovec becoming the Yankees Low-A manager, we can start to see the glass ceiling begin to crack and break. It's moves like these that could springboard tons of women into baseball, inspiring them to join such a male-dominated sport.
Young women now have a (slightly) paved path, so what kind of advice did Callahan have for women trying to break into the industry?
"You have to roll with the punches. Things are not going to work out the first time, but you have to roll with it. If you are working hard and actively pursuing opportunities and learning new things, just keep at it and know persistence is the key. Things happen for a reason, and you can't give up."
Callahan also mentioned prior to returning to the Cincinnati Reds, she applied for a job with a professional team and didn't even get an interview. Callahan said it was a tough thing to deal with and feel rejection, but she didn't rest on her laurels; she continued to do her best and trudge on.
We can all look forward to watching Callahan continue to grow and teach in the organization and show off her skills with this strong group of prospects in the Pirate's system.