Belief in Pirates Big Reason for Ke'Bryan Hayes Signing Extension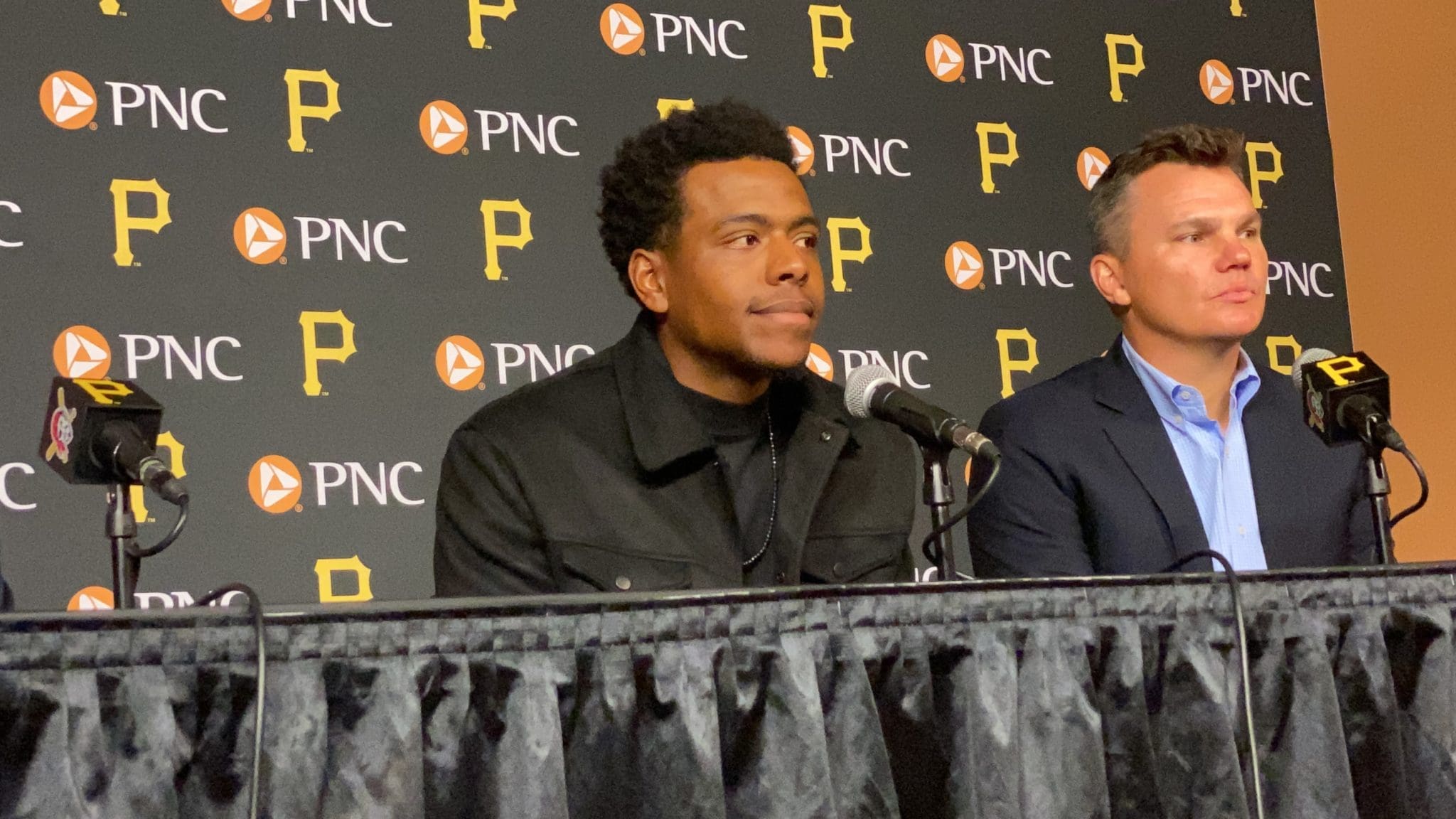 There were a variety of reasons why Ke'Bryan Hayes decided now was the time to commit to a long-term extension with the Pirates. Among them were comfortability, support, the fanbase in Pittsburgh and a belief int the Pirates' plan to rebuild around him. For him, everything seemed to align, and the moment for this to happen was now.
"I love this city, I love the fans, they have always good to me, the media has always been good to me here. All my teammates have been good to me, the staff, it just felt right," said Hayes in Tuesday's press conference while sitting in between chairman Bob Nutting and general manager Ben Cherington.
While those are all reasons enough to commit the bulk of your career to one organization, Hayes also believes in what the Pirates are building and he sees the light at the end of the tunnel. "With what we have going on here in the next few years it's going to be very special." he said.
Hayes is well aware of the strategy that the front office is working to execute to try and build a sustainable winner in Pittsburgh. Throughout the organization, the Pirates have implemented a number of significant changes under the new front office and coaching staff. Those changes have caught the attention of Hayes, who sees what is happening. "I can just tell how we're changing things in the minor leagues for development. Really up here, how we have changed a lot of things, becoming more player-centric, things of that nature."
Since even before Hayes made his big league debut, the Pirates have been rebuilding, though don't use that term around him. "I don't really like to look at it as a rebuild," he said. "Every day, we're going out, me and my teammates, we're going out there to win, every single game, every single day."
Hayes is a professional athlete and a competitor. He wants to win, and he wants to do it in Pittsburgh. It may be easy to discouraged over the lack of winning in now the beginning of his third season on the Pirates, but Hayes knows help is on the way.
The Pirates commitment to winning took a big step forward with Hayes' extension. With the wave of prospects that are getting closer to the Major Leagues, the Pirates have the capabilities to prove Hayes' belief in what is being built will come to fruition.